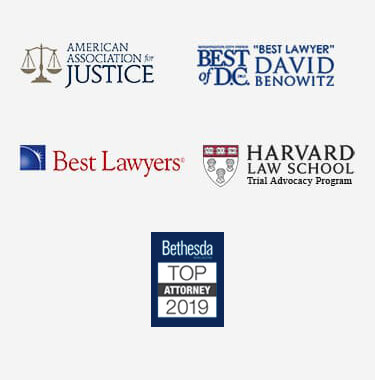 What Happens If the Person I Got into a Car Accident with Has No Insurance?
Auto accidents are stressful enough already. If you end up in a wreck caused by someone who does not have enough car insurance to cover all your losses or has no insurance coverage at all, your path toward financial recovery could be even more complex.
What happens after you get into a car accident with someone who has no insurance can vary from case to case, depending on multiple factors. These typically include what kind of insurance coverage you have yourself and what types of assets the uninsured driver has that could be factored into a civil court verdict or private settlement against them. Guidance from a seasoned car wreck attorney could be vital to getting through a situation like this as efficiently and productively as possible.
Will the Court Force an Uninsured Driver to Pay for Damages?
Most U.S. states require all motor vehicle owners to purchase a minimum amount of car insurance to cover property damage, personal injuries, and other losses another person might suffer in a wreck caused by the policyholder. If someone chooses to drive without purchasing the minimum coverage, they may face various administrative penalties, fines, and sometimes even jail time.
Unfortunately, these proceedings are meant to punish the uninsured driver for breaking the law, not to reimburse people who suffer property damage and injuries because of the uninsured driver's negligence. If you cannot seek restitution for your losses by filing a claim against the at-fault party's insurance policy, your next best option may be to file suit against them directly.
Filing Suit Directly Against an At-Fault Driver
The upside to filing a personal injury lawsuit after a car accident is that it allows you to demand recovery for all losses related to the event. This often includes medical bills, physical pain and suffering, lost work income or working capacity, and psychological trauma. In contrast, a successful insurance claim might only provide compensation up to policy limits for specific economic damages like short-term medical bills and vehicle repair costs.
However, while restitution may be available through a suit against the at-fault party, you will still need to prove that they were directly and primarily responsible for causing the crash through their negligence. This can be a challenging and time-consuming process. Additionally, your maximum recovery would be limited to the amount of liquid cash and personal assets the defendant actually owns. Which, given that they did not pay for a bare-minimum car insurance policy, likely will not be enough to cover all your losses.
How Personal Automobile Insurance Might Help
The best way to handle the problem of getting into a car accident with a person without car insurance is to prepare for it in advance by purchasing uninsured/underinsured motorist coverage. This kind of coverage can usually be added to an existing policy at a relatively low cost. It will generally provide compensation for losses caused by an uninsured driver without the need for civil litigation.
That said, the specific terms of uninsured motorist coverage will vary from provider to provider, and the optimal plan for one person might not suit another. Our capable attorneys could work diligently on your behalf to secure the compensation you deserve from every possible source. Reach out today to learn more.