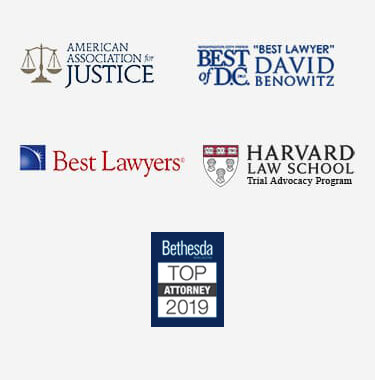 This Green and Pleasant Land
By Bryan Greene
Harlem at a crossroads in the summer of '69
A noteworthy piece of African American culture that was left out for nearly 50 years was a music festival that took place in New York City during the 1960s. Black American culture, specifically music, has recently been placed back in the spotlight thanks to Bryan Greene's work to uncover the long-forgotten Harlem Cultural Festival. This festival recently gained recognition due to a new documentary called the Summer of Soul, in which Greene served as a consulting producer.
It all started a few years ago when Greene discovered the 1969 Harlem Cultural Festival and realized that no one he spoke to had heard of it before. He could find little to no information online. But this story is one that needs to be told. As a close friend of our founder, Seth Price, we wanted to share Bryan Greene's article and initial research with the world and emphasize its importance.
If you loved the documentary and wonder why it took decades to be made, read the article below by Bryan Greene. Years ago, he asked the same question and helped to turn the documentary into a reality.
———-
When people first hear about the 1969 Harlem Cultural Festival, they ask, "Why isn't there a movie?"
The New York Times reported that the festival drew 300,000 to six Sunday concerts in Harlem's Mount Morris Park the summer of 1969. It boasted some of the biggest names in popular music—The Fifth Dimension, Sly and the Family Stone, Stevie Wonder, The Staple Singers, Nina Simone, B.B. King—but it is virtually unknown. Unlike "Woodstock," the same summer, and "Gimme Shelter," the film of the Rolling Stones' 1969 tour, there is no similar film of the Harlem Cultural Festival, despite the pivotal moment it represents in Black music, politics, and culture. While two television networks aired one-hour specials with festival highlights, the broadcasts left little lasting impact on the culture. Hal Tulchin, a TV producer whose crew filmed over 50 hours of the festival, reported that he was unable to interest anyone in a bigger project. As a consequence, the Festival remains, as documentary filmmaker Jessica Edwards calls it, "The most popular music festival you've never heard of."
Someday, someone will make a film about the Festival, which marks its 50th anniversary in two years. That filmmaker will have to obtain the rights to the concert footage that exists. Past efforts have proven unsuccessful. Many of the organizers and performers have died in the intervening years. To piece things together, I have consulted newspaper and magazine accounts, watched the footage I could obtain, and interviewed Festival attendees and performers. May this article serve as the starting point for the filmmaker who takes on this project. This is my treatment for the film that will come.
Just as "Woodstock" and "Gimme Shelter" use aerial shots to show the multitudes at those concerts, my film of the Harlem Festival opens with a helicopter over Mount Morris Park. This would be two years before the 1969 Festival. Sitting in the helicopter are two Yale men—one, the Mayor of New York City, John Lindsay, the other, August Heckscher, his newly appointed Parks Commissioner (note: They are now deceased. We will have to re-enact this). The men share a vision: to attract more New Yorkers to the parks, especially Blacks and Hispanics. It's March 1967, and Mayor Lindsay, a Republican, is swearing in Heckscher.
Heckscher describes the helicopter descent into the Harlem park in his 1974 memoir, Alive in the City:
The mayor and I arrived at the ceremony by helicopter, landing upon the summit of Mount Morris, a six-acre park situated at the center of Harlem. It seemed appropriate at that time to give emphasis to a black community. …As our helicopter came low I could see crowds of children climbing up the slopes and steep paths to greet the mayor. This was a period when John Lindsay's popularity was at its height, and he was a hero to young blacks.
Heckscher was New York aristocracy. His predecessor as Park Commissioner, the legendary Robert Moses, had named a Long Island state park and Central Park's largest playground after Heckscher's grandfather and namesake, a German-born capitalist and philanthropist. Heckscher's commitment to improve park access for underprivileged New Yorkers stood in stark contrast with Moses, whose biographer, Robert Caro, told The New York Times, "[Moses] was the most racist person I ever met." Caro, in his Pulitzer-prize winning biography of Moses, described Moses's idea of helping Harlem residents feel at home in Riverside Park: he installed wrought-iron trellises with monkeys on the comfort stations.
Heckscher, meanwhile, sponsored the Harlem Cultural Festival. In a press release, Heckscher announced that the City had partnered with Maxwell House, the General Foods subsidiary, to sponsor the 1969 Festival. He stressed: "However, the City is not running the Festival; General Foods is not running it. We are only supporting it. The Harlem Cultural Festival belongs to Harlem. It is the expression of the many elements—'soul,' if you will— of the diverse cultures that make up the Harlem community."
Tony Lawrence, a Caribbean-born singer and actor, was the driving force behind the Festival. By 1969, the budget for the three-year old Festival had grown such that Lawrence told The New York Times, "The entertainers charged me top price, and we paid it." Moreover, he said, "We put a lot of money around this community. I hired as many people as possible." This included money for security, advertising, and a house band. Lawrence also emphasized that the television crews included Black supervisors and trainees. The Times said the Festival "provided a lucrative market for enterprising small merchants…to indulge in what Harlemites would call a 'legitimate hustle.'"
The headliner the first day (which the Times said drew 60,000) was The Fifth Dimension. The group's record, "Aquarius/Let the Sunshine In," from the Broadway musical, Hair, was still in the Billboard Top 40, after six weeks at #1 in April and May. "Aquarius" would win "Record of the Year" at the Grammy Awards (just as"Up, Up, and Away" had in 1968). The band's schedule was so packed that it's no surprise the group's founding member, Lamonte McLemore, told me he scarcely remembers the Harlem gig. They played Ed Sullivan that year. The group had just come off a tour with Frank Sinatra, the only group to go on the road with him, McLemore said. They also guest-starred in Sinatra's 1968 TV special and opened for him during his engagement in Las Vegas. The group was ubiquitous. We know the group played the Harlem Festival because CBS-TV aired highlights of their performance in a primetime special on July 28th. Alas, the concert footage remains in a vault.
Meanwhile, Sly and the Family Stone's 42-minute set is on the Internet (with Hal Tulchin's watermark). The band is absent from posters, which suggests their July 27th performance was a fortuitous last-minute booking; they played the popular Schaefer Music Festival in Central Park the day before.
Sly and the Family Stone deliver an exhilarating performance. Tulchin's footage is in brilliant color, shot by multiple cameras, and masterfully edited. The band's setlist is almost identical to their Woodstock show two weeks later. But the Harlem performance packs more punch: it's an historical moment to see the band, sporting Afros, bell-bottoms, and frilled jackets, play to tens of thousands in Harlem. If such a performance hadn't existed, you'd have to invent it. You can imagine an inspired Larry Graham inventing his trademark slap-bass technique, on the spot, inspired by the appreciative crowd. You see here how the band had soaked up that time's crosscurrent of music genres—rock, psychedelia, funk, soul—and taken it to a new level. The hippie zeitgeist is here, too. When Sly sings, "Higher" he tells the crowd, "When we say 'higher,' if you'd say 'higher' and throw the peace sign up, we'd appreciate it. Now it don't make you mellow if you don't, it don't make you groovy if you do…" But the crowd does. The song's breakdown is one of the most joyful music moments on film. See if it doesn't make you jump up and dance. And when trumpet player Cynthia Robinson introduces "Dance to the Music," and shouts, "Get up and dance to the music! Get on up and dance to the music!" you wonder if the revolution might very well be televised.
The Festival provided a national showcase for Black gospel music. A staple on radio and local TV, gospel took a leap forward when ABC-TV broadcast, in primetime, highlights from the Festival's "Folk and Gospel" concert on September 16, 1969. Helping whet the worldwide appetite for Black gospel music was a breakout hit that summer—an arrangement of an old hymn by an Oakland, California choirmaster, Edwin Hawkins. "Oh Happy Day" spent 10 weeks on the Billboard Hot 100, peaking at #4 on June 7, 1969. It reached #1 in France, Germany, and the Netherlands. When the Edwin Hawkins Singers took the stage June 29th in Mount Morris Park, they were one of the most popular acts in the world. CBS featured the Singers on the same July 28th special with the Fifth Dimension.
Edwin Hawkins told me in an email:
That was a whirlwind year for me. We'd recorded "Oh Happy Day" to raise money for our youth choir tour. It was as simple as that. A San Francisco radio station started playing it, and next thing you know, 500 copies weren't enough. My calling is to spread the gospel, the good news. This song could have stayed in the church—which is what the church elders preferred when the song showed up on the radio. But the funny thing about gospel is it touches people and it spreads. You can't contain it, and why would you? I count myself so blessed to have been a vehicle for this message that went around the world that year.
"Oh Happy Day" shaped gospel music for years to come but its influence went beyond that. George Harrison became the first former Beatle to write a number-one song with "My Sweet Lord" in 1971. Ronnie Mack sued him successfully for copyright infringement, citing similarities with "He's So Fine," which Mack had written for the Chiffons. George Harrison in his 1980 autobiography, "I, Me, Mine," demurred. He said, "I was inspired by the Edwin Hawkins Singers' version of 'Oh Happy Day.'"
While Hawkins was a 26-year old newcomer in 1969, Mahalia Jackson was the reigning "Queen of Gospel." She had inherited the mantle from her mentor, composer Thomas A. Dorsey. Jackson would perform with her protege Mavis Staples at the festival, a moment Jessica Edwards, maker of the film "Mavis!" said "very much indicated a passing of the baton." Together, Jackson and Staples sang Dorsey's standard, "Take My Hand, Precious Lord," which Jackson sang at the funeral of Dr. Martin Luther King, Jr. The crowd, many in their Sunday best, responded enthusiastically. Exiting the stage, Jackson and Staples passed the mike to their mutual Chicago friend, civil-rights leader Jesse Jackson.
The footage I saw of the Festival's gospel concert is not publicly available, but Mahalia Jackson's appearance at the concert is more widely documented by a New York Times photograph of her with Mayor Lindsay, on the steps of her trailer. Lindsay was in Harlem, campaigning for re-election. Jackson, with her arm around Lindsay, told the assembled reporters, "We're really going to go for him." Accounts of the Festival say the emcee introduced Lindsay to the crowd that day as "our blue-eyed soul brother."
Black New Yorkers because he not only talked the talk; he literally walked the walk—through the streets of Harlem and other neighborhoods, on a regular basis. Richard Grant, an AfricanAmerican aide to Lindsay, described the power of these walks during an interview with me. Grant worked as an advance man on the 1969 campaign, so he would go ahead and scout the route. On this particular walk, Grant observed a colorfully-dressed woman who had set down at 135th and Lenox "with a folding chair and food," who knew a lot of people in the community, and announced, "I'm going to give [the Mayor] a piece of my mind!" Grant sent word to the Lindsay team, "This may be a place where you might not want to stop." Yet, when Lindsay reached this location, Grant said, "This woman called out, 'Mr. Mayor, Mr. Mayor!' [Lindsay] walked right over to her and I thought, 'Oh my God.' And she began a lecture. 'We have you white politicians who come up here and make all these promises. Nothing ever changes'." As she recited the City's failings, Grant said, "The mayor stood there, batting his eyes, looking very, very seriously down to the ground. When she finished, he said, 'Well I have understood what you say and I'm sure we haven't done all we should have done and could have done, but all I can promise you is that I'm going to continue to work on things and I'm going to do my best to make some changes. The people with me have taken down what you said. And we're going to see what we can do to help.' She had a very stern look on her face…And after he finished she stepped back and broke into this wide smile and said, 'I don't know about you. I don't know, but I think I trust you.' She shook his hand. That was what was on the news at the end of the day."
Lindsay aide Sid Davidoff, in an archival film on CUNY's website, describes how the mayor's Harlem relationships helped quell tensions the night of the King assassination. Davidoff recalls "it was a very tense situation on the streets," but Lindsay insisted on walking Harlem that night, protected by the Five Percenters, a group of former prisoners with whom Lindsay's office had built a relationship. Davidoff said, "[Lindsay] got out of the car and began to walk…He began walking and shaking hands, and hugging people and saying, 'I'm sorry.' And meanwhile around him were some really bad guys of Harlem." A shoving match ensued as local politicos jostled for position next to the Mayor. Davidoff said, "This wasn't about local politics… This was about John Lindsay who'd been in that neighborhood many times…who was coming back to say, 'I feel your pain.' And he did feel the pain." While New York was less than peaceful that night, many credit Lindsay with sparing New York the fallout other cities experienced.
Lindsay was also a champion for Black urban communities nationwide. He served as Vice Chairman of the Kerner Commission, where he penned the Commission's famous conclusion about the cause of the mid-1960's civil disturbances: "Our nation is moving toward two societies, one black, one white, separate and unequal." He became the face of liberal concern for the fate of Blacks trapped in inner cities. Reader's Digest captured Lindsay's challenge to America with its title for an August 1968 interview: "We can lick the problems of the ghetto, if we care." And so, the official poster for the Harlem Cultural Festival boldly asked, "Do you care?"
Anthony Flood, a 16-year old white kid from the Bronx, saw such a poster on the B27 bus. Tony cared about music. "I got into The Beatles but I never got into hard rock… By 1968, '69, I was listening to R&B." On Sunday, July 20th, Flood took the subway to Lexington Ave and 125th St., the very station from which Lou Reed emerged in the Velvet Underground's "Waiting for The Man." Contrary to Reed's song, no one asked, "Hey, white boy, what you doin' uptown," or accused him of "chasin' our women around." Instead, Flood's presence in the park was unremarked upon. "I was in the sea of black people and there was no tension." Flood recalled, "I stood for hours and hours…. I took the train home and I told Mom, you should see what I saw, Gladys Knight and the Pips, Chuck Jackson, Stevie Wonder…" Wonder's "My Cherie Amour" was #9 on the charts and climbing. About the free concert, Flood said, "I was struck by how much I was getting for nothing. What am I missing here? Am I going to be charged on the way out? How is this possible?"
That date, July 20, 1969, is special for other reasons. For that same day, Heckscher's Park Commission had erected giant screens in Central Park for thousands to watch one of the most historic events of mankind: the landing on the moon. Why weren't the Harlem concertgoers there or glued to their TV sets at home?
The New York Times on July 27, 1969 provides an answer. In a story headlined, "Blacks and Apollo: Most Couldn't Have Cared Less," the Times reported, "An estimated 50,000 people flocked to last Sunday's Harlem Cultural (soul music) Festival at Mt. Morris Park and the single mention of the [Lunar Module] touching down brought boos from the audience." NAACP Executive Director Roy Wilkins "called the moon shot 'a cause for shame,' and added, 'there's something wrong with the Government's priority system.'" The Times article concluded with a lament from an editorial that ran in the Amsterdam News, the city's leading Black newspaper, the day after the moon landing: "Yesterday, the moon. Tomorrow, maybe us."
Two weeks after Woodstock, Jimi Hendrix put on a free benefit concert in Harlem. Hendrix had resided there during his formative years (taking the top prize at the Apollo's amateur night in 1964). In 1969, Hendrix had been playing with a loose collection of mostly Black musicians, the Band of Gypsys. He told The New York Times why he was playing Harlem: "Sometimes when I come up here, people say, 'He plays white rock for white people…' 'What's he doing up here?' Well, I want to show them that music is universal—that there is no white rock or black rock.'" Alas, the Harlem crowd disagreed. They threw eggs at him.
The Hendrix experience typified the pressure on Black artists to ally themselves with the Black Power Movement. In many instances, musicians had to choose between commercial mainstream success and a more Black-conscious identity. Sly and the Family Stone even faced pressure during the 1970s to let go its white drummer and saxophone player. The Fifth Dimension navigated these loyalties better than some, but McLemore told me, "Black people, when we first started…they didn't understand what we were doing at all." One time, he convinced the Temptations promoter to let them open for the R&B group in Los Angeles. "We were singing our number-one song then, 'Go Where You Wanna Go'…The audience was looking at us, like, 'Well, y'all better go on and get off that stage and bring the Temptations on! People said, here's a black group singing white songs, white stuff, with a white sound…And we said, How can you color a sound? This is *our* sound. And it's different and we ain't gonna change it. When Aquarius came out, all of a sudden, all the black people came up and said, 'We were with y'all all along!'"
The major reason we need a film of the Harlem Cultural Festival is to document a community at a crossroads—torn on which direction to take but hopeful about where each road leads. The community was under strain, but its unity had not dissipated. Surely, Tony Lawrence had demonstrated what was possible from a partnership among city administration, corporate sponsors, neighborhood organizers, and local entrepreneurs. Hundreds of thousands had come out to see an unprecedented number of Black artists at the top of their game, in pop, blues, R&B, rock, gospel, jazz, soul, and funk. It was a time when leaders like Lindsay and white performers like Elvis were shining a light on what was going on "in the ghetto," while those who dwelt there debated whether it was better to go it alone.
In 1969, these questions and the possibilities they present come into sharp focus, just before another turn of the lens takes us into the blurry 1970s. The Festival did not return to Mount Morris Park in 1970. Joseph Harris, a doctor who was a Black Panther in Harlem in 1969, told me, "The first thing they did after '69…They said, 'We're not gonna have this anymore. Oh, we're gonna build a pool for y'all.'" Years later, a large pool complex filled in the area where the Festival crowd had gathered. The Parks Commission renamed the park Marcus Garvey Park in 1973, a symbolic victory for the Black Power Movement, but Harris observed, "Every central meeting place in Harlem was eliminated [in the 70s]." That decade, Nina Simone, whose stirring Festival performance is available in its entirety online, left the United States altogether. In a 1997 interview, she said, "I left because I didn't feel that Black people were going to get their due, and I still don't."
If we had a film, we could freeze the frame in 1969. We could watch, over and over, Sly and the Family Stone remind us, "We've got to live together" and celebrate, "Different strokes for different folks. And so on, and so on, and scooby dooby doo."