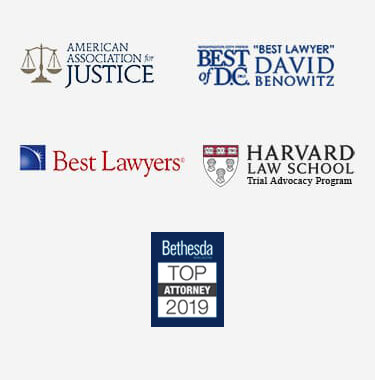 Price Benowitz Receives High Accolades in "Best Law Firms" 2024 Rankings
We are thrilled to announce that Price Benowitz has been recognized in the esteemed "Best Law Firms" Rankings for 2024. This distinction amplifies our position as a leading legal firm in Washington, D.C., in the general practice of Criminal Defense as well as DUI/DWI defense.
Recognizing Price Benowitz
The "Best Law Firms" Rankings are an acknowledgment of law firms that have demonstrated exceptional legal skill, professionalism, and client satisfaction. Price Benowitz's inclusion in this ranking reaffirms our standing as one of the top-ranked legal firms in the region.
This recognition reflects the firm's dedication to helping clients navigate the complexities of their criminal defense cases with skill and compassion.
Contact the Dedicated Criminal Defense Team at Price Benowitz
The entire Criminal Defense team is honored to receive this distinction and remains committed to upholding the highest standards of legal representation for our clients and community. To learn how we could use our knowledge and expertise to support you, call now.