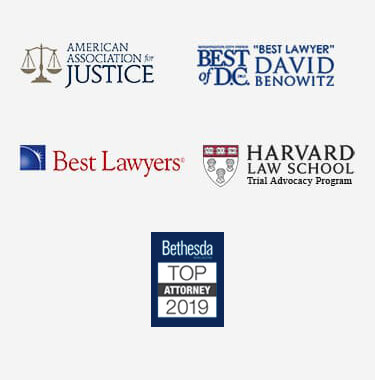 How Much Will a False Claims Act Case Cost?
Many people wonder how much a False Claims Act case will cost. The short answer is that it costs nothing initially to file a whistleblower case, and most of the time nothing ever. Unfortunately, we cannot say it will never cost anything under all circumstances, but even when it does cost you money, those costs you pay usually come out of any recovery you earn. Here is how it works:
Starting a False Claims Act Case
First of all, to initiate a False Claims Act case or another kind of whistleblower reward case, the expenses are relatively small. Under the False Claims Act, there is a federal filing fee, as well as minor administrative expenses. Some whistleblower reward laws do not require such a fee.
Usually, when you file a qui tam case, your DC lawyer will ask you to agree to a contingent fee arrangement. That means if you win, your qui tam lawyer will get a share of whatever you recover and take expenses from that recovery as well. There is also the possibility of statutory fees to be paid by the defendant in the event of a successful settlement or verdict. So, you can file your case and take it quite a considerable distance without having to pay money upfront. These are all factors that are important to consider when determining how much a False Claims Act case will cost.
Government Intervention in a Whistleblower Case
False Claims Act procedure is unique under U.S. law, and you should discuss the special procedures involved with your DC whistleblower lawyer. For instance, these laws require that when you file your case, you have to inform the government about the facts of your case so the government can conduct an investigation of your claims. During this investigation, your case is kept "under seal," or in secret, by the government. You should not discuss it with anyone but your lawyer, and with the government through your lawyer.
The government's investigation can work to your advantage, of course. If the government joins your case, or if they work with your attorney in the District of Columbia to settle the claims in your case, there are not likely to be very many expenses, and more importantly, you are likely to earn a recovery. The government can take over the prosecution and work with your lawyers to arrange a settlement or pursue the case in court. You would then pay your lawyer out of any recovery you win.
On the other hand, if the government declines your case, you do still have the option of pursuing the matter without their support. Then, however, it can get tricky. You will have to have a long discussion with your lawyer in Washington, D.C. about whether or not such an action is advisable, and if you are determined to proceed with the case at this point, there may be costs involved. This can be risky, but the law does give you a greater share of the recovery if you proceed and win after the government declines the case.
That decision, if it comes at all, comes later. You may decide to pursue the case or you may decide not to pursue the case, but at least up until the point of the government's decision regarding whether or not to support your case, you should not have to pay attorney fees upfront.
Consult an Attorney to Discuss How Much a False Claims Act Case May Cost
For more information about whistleblowers, whistleblower laws, and how much a False Claims Act case might cost, click here.