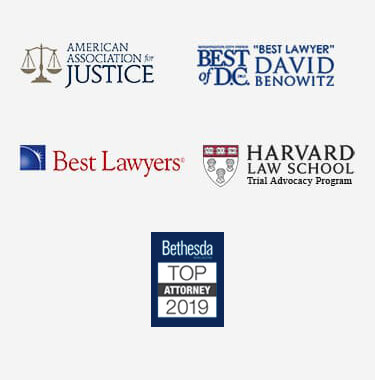 Fairfax Mediation Lawyer
Many people view divorce as a difficult and contentious process. While it certainly can be, it does not have to if the spouses are willing to work together toward a compromise. Amicable settlements can be reached when two parties negotiate an agreement rather than battling in court and having a judge render a final decision.
Mediation is considered one of the preferred methods of resolving marital conflicts and can include financial issues and child custody arrangements. Mediation tends to be more affordable and less emotionally damaging than a contested divorce. If you are contemplating a divorce or have already filed divorce pleadings, a Fairfax mediation lawyer could explain the benefits of mediation, prepare you for the negotiations, and finalize your divorce if an agreement is reached.
The Mediation Process
The goal of mediation is to resolve disputes without costly and extended litigation. The process begins with the parties' agreement to attend mediation and the selection of a mutually agreeable mediator. The mediator, an unbiased professional specifically trained in family law matters, will meet with the parties to discuss their outstanding marital issues. The mediator will facilitate respectful negotiations and, if an agreement is reached, draft a Memorandum of Understanding that reflects the parties' settlement.
Typically, the parties' lawyers do not attend the mediation, but they prepare their clients for mediation, consult with them throughout the process, and review any Memorandum of Understanding before the client signs it.
There is no required number of mediation sessions, and the parties may resolve their divorce in one or two sessions, or they may need multiple meetings to address their disputes fully. The mediator will not force the spouses to do anything, and the final settlement decisions are always up to them.
Under the Code of Virginia § 8.01-581.22, mediation is confidential, so the statements and offers spouses make during mediation cannot later be used against them if they have to go to court to resolve their divorce. If a final settlement is reached, the lawyers will file the Memorandum of Understanding with the court, and conclude the divorce with a short, uncontested divorce hearing. The terms of the Memorandum may be incorporated into a final divorce decree and are legally binding on the parties.
The Benefits of Mediation
Aggressive litigation can result in hurt feelings, anger, substantial legal fees, and emotional damage to your children. Mediation is a way to possibly avoid extended court battles by doing the following:
Encourage respect between the spouses and the preservation of a civil relationship after the divorce is over
Prioritize the needs of the children
Ensure that each spouse's concerns are heard and validated
Focus on the future and moving forward rather than rehashing the couple's past difficulties
Encourage a quicker and less costly resolution to the divorce
Ensure that both spouses have access to all relevant financial information before they make any final decisions
Respect that the spouses are the 'experts' on their family rather than having decisions made for the family by judges and other court-appointed professionals
Allow the parties to schedule sessions around their work and family commitments, rather than being held to a strict court schedule
An additional, significant benefit of mediation is the parties' ability to 'think outside of the box' and develop creative solutions that best serve their family. If a judge is called upon to resolve a divorce, they are bound by Virginia statutes and case law, and their decisions are much more limited. A skilled mediation attorney could educate a party on all settlement options, ensure the proper exchange of all relevant information during the mediation process, and facilitate a final resolution that meets the client's goals in the divorce.
An Experienced Fairfax Mediation Attorney Can Help
When spouses are at odds about deeply personal and significant matters such as their home, finances, and children, it can be particularly challenging for them to resolve their marital issues independently. Divorcing couples may start with the intention to resolve their differences amicably, only to end up in an emotionally and financially draining courtroom battle over children, property, and financial support.
When spouses desire to settle their marital issues outside of court but cannot reach a resolution themselves, mediation is an excellent option. Since a mediator cannot provide legal advice or represent either party, independent counsel can protect a party's interests, ensure that all outstanding issues are addressed and resolved, and take the proper steps to finalize a legally binding settlement. Call an experienced Fairfax mediation lawyer to discuss your options.