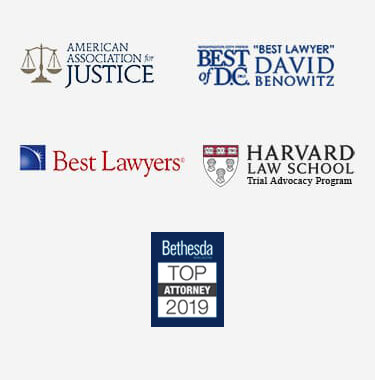 Filing For a Divorce in Virginia
Divorce is one of the most common legal issues in the United States. For those contemplating the possibility of filing for a divorce in Virginia, or for those whose spouses have chosen to initiate divorce proceedings, having a compassionate divorce lawyer in your corner could make a world of a difference.
How to File for Divorce in Virginia
For those unacquainted with family court or family law in general, hiring a divorce lawyer who has experience navigating the Virginia court system is beneficial.
Assistance from a licensed divorce attorney can help eliminate any additional stresses that may arise when confronting complex and unfamiliar court processes.
Understanding the Roles Within the Divorce Process
When filing for a divorce in Virginia, the spouse seeking to end the marriage is first required to file a complaint in the proper Virginia Circuit Court.
This court is typically located within the city or county in which the individual lives. The divorce complaint must include the following information for all applicable categories:
Grounds on which the divorce is based
Living arrangements of both spouses at the time of filing
Fulfillment of residency requirements
Ages and living arrangements of marital children
Fulfillment of the required separation period
Military service of both spouses
In order to appropriately file for divorce in Virginia, an individual must be sure they meet Virginia's strict residency requirements. This ensures that the court has jurisdiction over the case being brought before it. For spouses who have relocated, or for those who are planning to relocate, it is important to be mindful of the state rules regarding residency.
How Does Someone Go About Obtaining a Divorce?
In accordance with Virginia Code § 20-91, there are two methods of obtaining a divorce in Virginia fault and no-fault grounds.
Fault vs. No-Fault
Under Virginia law, fault grounds for divorce arise when one spouse chooses to file for divorce as a result of certain conduct by the other spouse. Examples of fault grounds include adultery, abandonment, and reasonable fear of bodily harm.
Virginia law also allows for divorce based on no-fault grounds. Most uncontested divorce cases are filed on these grounds. In such a case, the couple must first enter into a separation agreement. Once the two are separated for the specific time period required under State law, the couple may then apply for a "no-fault" divorce.
Contacting an Attorney
The process of filing for a divorce in Virginia can be an emotional and difficult time for those involved. Aside from offering knowledgeable legal advice, a divorce lawyer can also provide the objective point of view necessary for an individual to make accurate and informed decisions about their future.
The divorce process can be an extremely emotional and overwhelming time for each of the parties involved. Throughout the course of the divorce proceedings, several important decisions will need to be made. Since these decisions may be difficult to deal with, emotions can often get in the way of one's ability to think clearly.
An attorney could evaluate the situation from a distinct perspective and ultimately working towards the resolution. An attorney could strive to achieve a fair divorce settlement agreement.