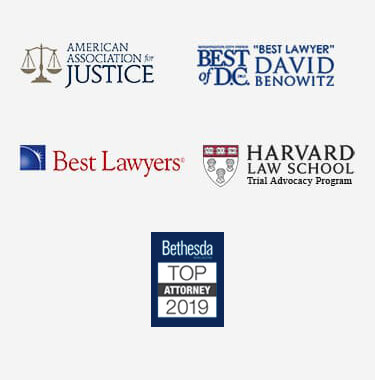 Types of Virginia Marital Agreements 
Marital agreements can be a way to avoid litigation and the stress of a court proceeding by deciding on several factors in the case of a divorce or separation. There are two main types of Virginia marital agreements. The first is a prenuptial agreement that a couple enters into prior to getting married. The second is a postnuptial agreement that a married couple enters into after they are already married.
Consider speaking to an experienced Virginia family lawyer before signing an agreement so that you know the document you are creating meets all the legal requirements in Virginia for a marital agreement. Read on to learn more about the different types of Virginia marital agreements available to you, as well as the difference a skilled Virginia marital agreement attorney can make for your life.
Differences in Agreements
While both prenuptial and postnuptial agreements can cover the same exact issues, their differences involve the agreement's timing. A premarital agreement helps couples enter into a marriage without worrying about financial issues if there is a separation later. With a postnuptial agreement, a couple can resolve any differences they may have had in regards to their economic situation in the case where a couple separates and then decides they want to continue with the marriage.
Common Topics for Marital Agreements
Some of the most common scenarios that come up in marital agreements include:
Clearly labeling separate property that belongs to each individual outside of the marriage.
Outlining potential spousal support.
Whether there is a time limit on the length of the agreement.
Any clauses that negate the agreement such as having children or cheating.
Separating finances and debts.
Generally, issues regarding children such as child custody and child support are not allowed in marital agreements. This is because the overall goal of determining child custody includes what is in the best interest of the child, and the agreement may not be what is in the child's best interest.
Legal Requirements for Types of Virginia Marital Agreements
Any type of premarital agreement in Virginia must be in writing and signed by both parties. There is no specific law for postnuptial agreements–rather, the same law for prenuptial agreements applies. Virginia law allows individuals to put anything they want into the agreement as long as it does not violate public policy. Virginia law also includes the making of a will or trust, as well as the ownership of any life insurance policy. Any agreement will not be enforced if the court finds that it was either involuntary or unconscionable.
Involuntary Agreements
Involuntary agreements are agreements in which an individual signed the agreement because of threats or actual force. Agreements are unconscionable if they do not fairly and fully disclose all of the assets of each party involved. It can also be unconscionable if the other side did not expressly and voluntarily waive the right to full disclosure regarding the financial assets of the other individual.
How a Virginia Marital Agreement Lawyer Can Help
Whether you are considering a premarital or postnuptial agreement, know that you should speak with a Virginia marital agreement lawyer first before signing. Your lawyer can fully advise you about what rights you have outside of the agreement, and whether it works best for your situation.
Furthermore, your lawyer can help ensure that any agreement you do enter into will be valid under the law. Each individual will need their own attorney since it would be a conflict to advise both spouses about the agreement. Having your own lawyer will help make sure that the agreement your best interests in mind. Reach out to a dedicated Virginia marital agreements attorney today if you have more questions about the types of Virginia marital agreements.