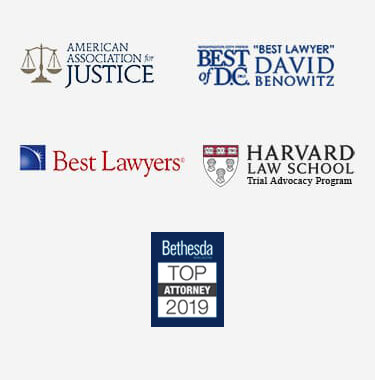 Virginia Alimony Lawyer  
In Virginia, alimony, commonly referred to as spousal support, is financial assistance provided by one spouse to the other after a divorce. Alimony usually consists of periodic payments given to the financially dependent spouse, until that spouse is able to achieve financial independence. Spousal support in Virginia can be established by court order or mutual agreement.
If you are in the process of a divorce, it may be beneficial to speak with a Virginia alimony lawyer. A qualified attorney can protect your best interests and ensure you are receiving the financial support you deserve, especially in such a difficult time.
Calculating Alimony in Virginia
If a spouse will face financial hardships after a marriage ends, especially if there is a significant gap in income between both parties, alimony may be set by the courts. When determining the amount of spousal support to award, the judge may take the following factors into consideration:
Length of the marriage
Standard of living set during the marriage
Both spouses' financial assets
Both parties' education and training
The age and physical/mental condition of each spouse
Both spouses' earning capacity
The paying spouse's ability to pay the alimony
Each spouses' contributions to the family
Types of Alimony in Virginia
There are three main types of alimony that can be awarded in Virginia. Depending on the length of the divorce, the financial position of both spouses, and a number of other factors, an individual may be entitled to one of the following types of spousal support:
Temporary alimony, which may be awarded when spouses are separated, but not yet legally divorced. Since divorce proceedings can be lengthy, temporary alimony can be put in place until permanent alimony is set.
Rehabilitative alimony, which is typically awarded for a certain amount of time, until the dependent spouse can reenter the workforce, find a new job, or relocate.
Permanent alimony, which lasts indefinitely and is usually awarded after a long-term marriage ends. This type of alimony is typically terminated when the spouse remarries.
It is best to speak with a knowledgeable NoVa lawyer to find out the specific types of spousal support available in individual cases.
Duration of Spousal Support
In Virginia, alimony was a permanent type of support until 1998, when legislation made it so that judges can award alimony for specific periods of time. Because of this legislation, spousal support can be granted permanently (until death or remarriage), or until the dependent spouse is able to improve their income and support the same lifestyle they had during the marriage.
This means that alimony in NoVa can last until the dependent spouse finds a new, higher paying job, or receives an education that gives them the ability to secure a job. Once the dependent spouse is earning a specific income, alimony will stop.
Contacting a Virginia Alimony Attorney 
An empathetic attorney knows just how difficult and painful a divorce or separation can be in your life. When your marriage ends, the last thing you want to be worried about is financial difficulties. That is why it is important to get in touch with a Virginia alimony lawyer as soon as possible.
An attorney can protect your rights and best interests during any stage of your divorce and ensure that you are getting the full compensation you deserve, without being taken advantage of.