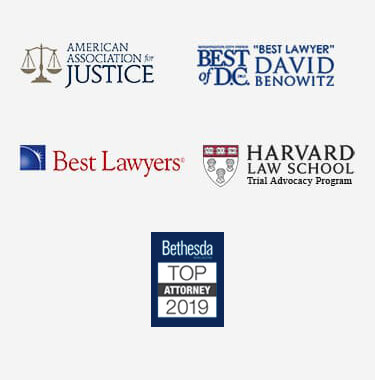 Fairfax Child Custody Lawyer
Children are one of life's most precious gifts. When a person faces divorce and there is a child involved, there are often a number of questions and concerns each parent may have regarding child custody. A Fairfax child custody lawyer could help you understand the nuances of Virginia's laws so that you have a better understanding of what to expect when it comes to your child and divorce. Work with a qualified family attorney that could devote the time and resources necessary to achieve a positive outcome for you and your child.
Custody and Visitation
Virginia Code Section 20-124.1 states that custody arrangements may include:
Joint Physical Custody – Both parents share physical custody of the child
Joint Legal Custody – Both parents share in the care and control of a child, including the authority to make decisions regarding the child such as education and medical care
A combination of joint physical and legal custody that the court determines to be in the child's best interests
Sole Custody – One parent retains primary responsibility for continued care of the child, both physically and legally
When a parent is not granted primary physical custody of a child, they are typically entitled to visitation unless there are extenuating circumstances that could adversely affect the best interests of the child.
Whenever possible, parents should try to agree on a visitation schedule to present to the judge. The schedule should include typical days of the week with special attention given to arrangements surrounding holidays, vacations, and other special occasions throughout the year. By doing so, parents retain more control over their own schedule, rather than leaving decisions on scheduling to a judge.
Best Interests of the Child
Child custody is handled by the Virginia Juvenile and Domestic Relations Court. This Court makes custody determinations based on the best interests of the child. This standard is, more or less, used universally across the United States – and Virginia is no exception. Each jurisdiction that employs this standard has its own definition of what the best interests of the child are.
The state's approach to this standard can be found in Virginia Code Section 20-124.3 where some of the factors used to determine the best interests of the child include:
The age and physical condition of the child, as well as the child's mental condition
The age and physical condition of each parent, as well as each parent's mental condition
The reasonable preference of the child if the child is of suitable age, intelligence and ability to express such preference
The role each parent has played in the child's life until this point as well as the role they are likely to continue to play in the child's future, among others
Some of these standards can be subjective at times and may not paint the entire picture of a parent's relationship with a child. That is why a court will look at these and many other factors in making child custody determinations, so do not be discouraged if one or more factors may present an issue. A Fairfax custody lawyer can help a client understand these factors and advocate for their right to spend quality time with their child or children.
Consulting a Fairfax Child Custody Attorney
One of the most important factors to remember concerning child custody is that Virginia law requires a judge to ensure that both parents are provided regular contact with the child or children of the marriage.
A Fairfax child custody lawyer understands how important your relationship with your child or children is, and they could work with you to protect both your rights and the rights of your child or children. Contact an attorney today for more information about your custody concerns.