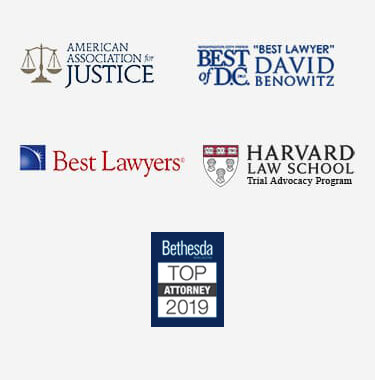 Fairfax Family Lawyer
There are few things, if anything, in life more important than family. Sometimes, laws surrounding issues that involve your family can be complex. Family law is an umbrella term for a number of legal practice areas centered on the family. Common practice areas include divorce, child support, marital agreements, child custody, and adoptions. Whatever your family law needs happen to be, a Fairfax family lawyer could help you address them and navigate what can be a complex legal area.
When you are addressing matters as important as family law issues, it is important that you select a dedicated family lawyer that you can trust. Working with an attorney that understands your needs is an important step in approaching your family's legal issues productively and confidently.
Choosing a Family Law Attorney
Choosing the right family law lawyer can be daunting, but there are strategies to employ that can make the process easier. The first step in selecting a family law attorney is to have a solid understanding of the needs and goals as they relate to each person's family law issue. What services are needed? What is wanted from the family law process? What other dynamics might impact the experience?
These are important questions that only each individual person can answer. Talking to friends and family members that have experience with family law matters can be a helpful step in selecting an experienced attorney. Those family members and friends may have insights from their own experiences that can be helpful in understanding the process.
Conducting Research
It is also important to conduct additional research on perspective family law lawyers and schedule consultations to develop a more in-depth understanding of the attorney under consideration. When it comes to family law, each person seeking an attorney will likely be sharing very intimate details with that attorney that even some of their closest friends and relatives may not know. No matter what type of family law process is needed, it is extremely important to feel comfortable establishing a working relationship with the Fairfax family lawyer selected to represent a person's needs.
Value of Working With an Experienced Lawyer
It is important to remember that experience matters, no matter what legal area someone needs help in. While all lawyers receive much of the same basic legal education, many choose to focus their practice on one specific area so they can really understand the nuances of the different laws involved and how those factors might affect their clients. Just like a patient would not go to a cardiologist for allergies or an allergist for a heart attack, it is just as important to select the right family law attorney for each person's specific needs.
Contacting a Dedicated Fairfax Family Attorney
Your family law experience is unique to you. When it comes to your family, it is important to make sure that your approach to any issue that arises – from adoption to divorce and everything in between – is thorough and accurate. There are usually a number of different elements involved in family law situations, and there is a great deal on the line in every family law case. A Fairfax family lawyer can understand just how important these matters can be and the impact they can have on your family.
Fairfax family attorneys understand how important your family is to you, and also how important it is to protect your family's rights as well as your own. If you have family law questions or concerns, call today to find out more about how our lawyers can help.