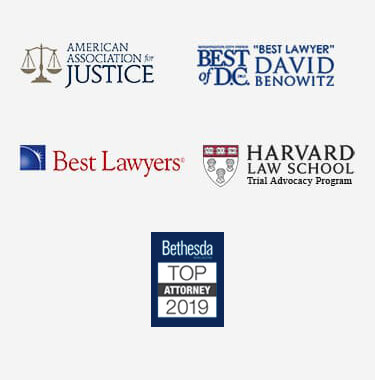 Fairfax Marital Agreement Lawyer
There are many legal terms with confusing meanings, especially when it comes to Fairfax divorce and family law. A marital agreement, also referred to as a separation agreement, is one of those terms.
A Fairfax marital agreement lawyer can work with you to help create an agreement with the goal of preserving your rights and protecting their interests. It may be vital to speak with an experienced family attorney as soon as possible.
What is a Marital Agreement?
While some states grant legal separations through the courts, Virginia does not. Instead, the state allows couples to enter into a marital agreement whereby they agree to live separately and divide property in a way that is acceptable to both spouses.
These agreements are not just an agreement to separate but are actually agreements on how you and your spouse will approach a divorce settlement. A Fairfax marital agreement lawyer can work with you on this process to make sure that your rights are protected in any marital agreement you are considering entering into.
Understanding What is Included in Marital Contracts
Like other types of contracts, marital agreements must be in writing and signed by both parties in order to be valid. While each marital agreement is unique and depends on the circumstances of the marriage itself, there are some common characteristics of Fairfax marital agreements that are important to know. These agreements cover specific aspects of a divorce settlement including:
Child custody and child support payments in instances where minor children are involved
The division of property including homes, valuables, furniture, automobiles, and other marital assets
Alimony or spousal support payments, if a spouse qualifies for such payments or the spouses otherwise agree to them
There are many other factors to consider when creating marital agreements in Fairfax. Such agreements are not valid if one party has entered the agreement under duress or based on the coercion of the other party.
Are There Expected Requirements a Couple Should Meet?
Virginia Code Section 20-91 provides that if both parties are able to agree on the terms of a separation agreement and there are no minor children involved, a divorce can be granted after a period of separation for at least six months. In most cases, if both spouses consent to the agreement then a court will likely approve of it.
Deciding to Go to Court
Trying to reach a divorce agreement outside of court is almost always recommended because there is no way the courts can know important and intimate details about a marriage that may critical to the marital agreement. However, as a Fairfax marital agreement lawyer knows, reaching an agreement may not always be possible. In some cases, couples may actually find it impossible to agree on the terms of their marital agreement in which case they can go to court. This can extend the length of divorce proceedings.
Role of a Marital Agreement Attorney
Most people facing divorce have many issues related to that divorce they must deal with. A Fairfax marital agreement attorney can work with you to understand every aspect of Virginia marital agreements and other issues related to divorce. Working with a Fairfax marital agreement lawyer can help you reduce the financial burden of your divorce by fighting to preserve your rights and advocating for you at all stages of the divorce process.
This can help you avoid unfavorable outcomes that could end up costing you money, time, and other important assets in the long-term. If you are concerned about how a marital agreement might affect you or are ready to pursue such an agreement, contact Fairfax marital agreement attorneys to find out how they can help you navigate this process.