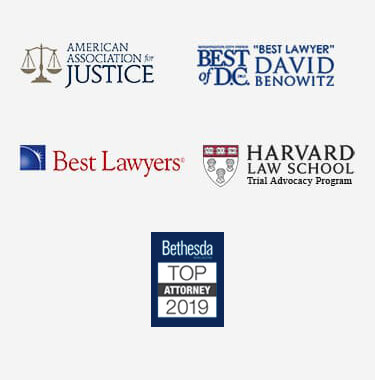 Virginia Divorce Process 
Going through a divorce is a difficult time in people's lives. Emotionally, you have to deal with the trauma of separating as a couple. Then there are financial complications such as dividing up property and spousal support. If there are children involved, then you also need to consider child custody and child support.
By speaking to a Virginia divorce lawyer, you can find out what obligations you may have. Also, you can get an idea of what the divorce process involves and what you can do to move forward with your life. There are certain legal requirements for a divorce in Virginia. First, to obtain a divorce in Virginia, you or your soon to be former spouse must have lived in Virginia for at least six months. Talk to a skilled lawyer today.
Grounds for Divorce in Virginia
Virginia only allows for fault-based divorce. However, this can be based on a separation for a period of time or for some cause. Couples without children have to be separated for at least six months before filing for divorce. Also, before they get a divorce, the couple has to create a written settlement agreement regarding how they will split up the property.
If the couple does have children, the separation must be at least one year before the divorce can be filed.
Other Reasons
There are a few other more specific reasons someone can state as the basis for their divorce.
If there was adultery
When one spouse was convicted of a felony and sentenced to at least one-year imprisonment and afterwards the spouses did not live together again
If one spouse was cruel to the other or caused them to fear for their safety, as long as the divorce was filed within one year of the incident
If one spouse has abandoned the other for a period, a divorce can be filed after a year
It is best for individuals to speak to a Virginia divorce lawyer before beginning a divorce proceeding so that the property settlement agreement that they sign meets all their needs.
Steps to Obtain a Divorce in Virginia
The first thing an individual will need to do is file a bill of complaint which includes the grounds for divorce, which can include a separation, and shows that the jurisdictional requirements are met.
Court Orders
Then before the case can go to court, it must be properly served to the other party. An individual can serve the bill of complaint through the sheriff's department or by hiring a private process server. Alternatively, the other side can voluntarily accept service or waive the requirement for service by filing an answer to the complaint.
At this point, the other side has the option of filing a cross-bill of complaint which includes their own reasons for the divorce and asking the court for relief such as ordering spousal support. Next, the court will issue pendente lite orders if they apply. These are temporary orders for issues such as child support or spousal support until the divorce is finalized.
Discovery and Settlements
The next stage of this process is discovery, which allows both sides to gather information about each other, usually financial information. After this, the court will hear any motions the parties have to settle temporary issues.
If there are children involved, there is a separate custody track to hear issues about custody and child support. Eventually, there will be a trial date to settle the case. If the case is contested then a Commissioner in Chancery will hear all the facts and decide how it will impact financial and non-economic consequences. Uncontested divorces may be resolved faster through a disposition before a notary or an open hearing in court.
Consult with a Virginia Divorce Attorney Today
Speaking with a Virginia divorce lawyer is the best way to get all your options and understand how long the process may take based on your circumstances.