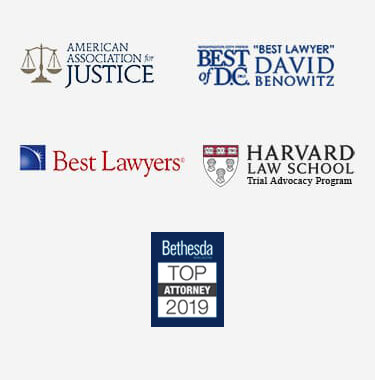 What is the Camp Lejeune Justice Act?
The U.S. Senate recently voted on the Camp Lejeune Justice Act. What does this mean for individuals affected? The good news is, individuals harmed by contaminated water while working or living on Marine Corps Base Camp Lejeune are closer than ever to recover the financial compensation they deserve.
History of Camp Lejeune
Camp Lejeune, a marine corps base in North Carolina, had an incident of contaminated drinking water in the early 1950s. However, the wells were not actually shut down until 1985. The Agency for Toxic Substances and Disease Registry (ATSDR) has been assessing health risks in the area from the hazardous substances. At least one million military and civilian staff and their families were exposed to the contaminated drinking water over those years.
Recent Updates to the Camp Lejeune Justice Act
The Camp Lejeune Justice Act of 2022 was initially introduced to the House of Representatives in January 2022. This bill, soon to become federal law, will benefit families and veterans who have been exposed to the toxic chemicals in the drinking water at Camp Lejeune. In March, the House of Representatives voted to pass the Honoring our PACT Act of 2022, which encompasses the Camp Lejeune Justice Act. In June, the Senate also passed this bill. The final step for the bill before becoming federal law is for President Joe Biden to sign it, which is to be expected as he already advocated for the passage of the Honoring our PACT Act.
The Camp Lejeune Justice Act of 2022 will establish a window of two years starting from the day it is signed, during which families from the Camp Lejeune area and veterans exposed to the contaminated water could commence legal action for their losses. This window removes legal technicalities like North Carolina's statute of repose which would have prevented lawsuits. The Act will help veterans and their families seek the compensation they rightfully deserve.
Can You File a Camp Lejeune Lawsuit?
You may be eligible for compensation if you have suffered due to severe illness, congenital disability, or miscarriage after being exposed to the water at Camp Lejeune. This Act applies to anyone who has lived, worked, or drank from the water at the Marine Corps Base Camp Lejeune for at least 30 days from August 1, 1953 to December 31, 1987. Camp Lejeune water contamination has been known to lead to the following illnesses: Adult leukemia, Aplastic anemia, other myelodysplastic syndromes, Bladder cancer, Kidney cancer, Liver cancer, Multiple myeloma, Non-Hodgkin's lymphoma, and Parkinson's disease.
Price Benowtiz Accident Injury Lawyers are here to help and guide you. If you believe your injury or illness may have been caused by the water contamination of Camp Lejeune, contact one of our skilled attorneys today to discuss the possibility of an injury compensation