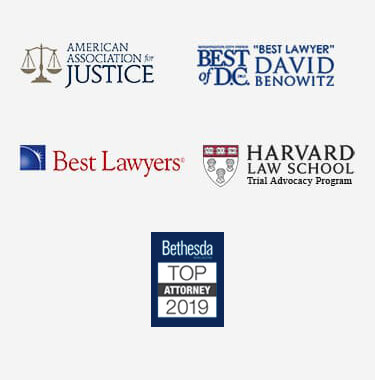 What Is a Good Settlement Offer for a Car Accident in Washington, DC?
After a traumatic car accident, it is understandable if adding a prolonged civil lawsuit or multiple rounds of settlement negotiations is low on your priority list compared to recovering from your injuries and dealing with various personal losses. However, understanding and then enforcing your right to demand civil restitution for those types of losses could be vital to protecting your long-term best interests after a serious wreck.
When it comes time to start pursuing financial recovery for the negative effects of a car crash, it can be helpful to know in advance what a good settlement offer for a car accident in Washington, DC, actually looks like. While there is no one-size-fits-all approach to cases of this nature, here are some factors to keep in mind that often play a role in determining what value a case should have.
Calculating Past and Future Economic Losses
When you are seeking a settlement for injuries you sustained in a DC car crash, you will want to account for every financial loss that accident will cause you to sustain. In the short term, that means keeping detailed records regarding medical care and auto repair/replacement services, including documentation directly from service providers like paper bills and receipts. You should also factor in the income you will lose from time spent out of work recovering from accident-related injuries, including lost commissions, bonuses, and other sources of income beyond average weekly wages or salary.
However, if your injuries are catastrophic, you may also need to figure out what financial losses you may sustain due to that incident in the weeks, months, and even years to come. This is especially important since you cannot go back and file suit again once those future losses manifest. Guidance from a seasoned attorney could be vital to properly estimating these costs. They can help you determine what kinds of medical treatment you might need and what other related expenses you may face for things like assistive medical equipment, home or vehicle modifications, and expenses for travel to and from doctors' appointments.
How Do You Value "Pain and Suffering"?
Even considering all the short-term and long-term losses mentioned above, the bulk of compensation sought in most car accident claims in the District is for "non-economic" forms of harm, also often referred to as "pain and suffering" damages. Since no objective records or documents can prove exactly how much your physical pain and psychological trauma is worth in financial terms, it will fall to you to define how much your accident has impacted your life and fight for a fair settlement with that in mind.
Speak to an Attorney to Learn More About Settlement Offers for Washington, DC Car Accidents
The factors that determine what makes a good settlement offer for a car accident in Washington, DC, will vary greatly by each individual circumstance. Your best course of action after sustaining injuries in a wreck is to reach out to an experienced attorney as early in the process as possible. Our team can guide you through understanding your legal options and help you maximize your potential compensation when applicable. Contact us today to learn more.