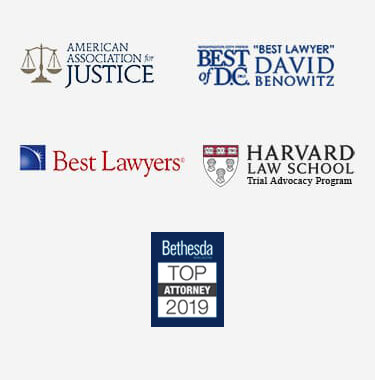 Ways to Determine You Have the Best Personal Injury Representation
If you've been injured in an accident, you may face a challenging road to recovery. Dealing with medical bills, physical pain, and emotional distress can be overwhelming at times. Having effective legal representation can make a substantial difference in how you move forward. But how do you know if you have the best personal injury lawyer on your side? This blog will discuss the features and benefits of working with a Price Benowitz personal injury attorney and what to look for when seeking legal help after an accident.
What to Look for in a Personal Injury Attorney After an Accident
After an accident, one of the first things you should do after seeking professional medical attention is to contact a personal injury attorney. In Maryland, there's a hard deadline of three years after the accident to start your claim. Below are some compelling reasons why you should call a lawyer early in the process:
Protecting Your Legal Rights
A personal injury attorney can help you understand your rights and ensure they are protected throughout the claims process. This is crucial to avoid being taken advantage of by insurance companies.
Investigating Your Case
Lawyers have the expertise and resources to investigate the accident thoroughly. They can speak to witnesses and collect vital information to support your claim. This investigative work is essential for building a strong case.
Negotiating with the Insurance Company
Insurance companies often try to settle claims quickly and for the lowest possible amount. Having an experienced attorney on your side can level the playing field by negotiating with the insurance company to secure you the compensation you deserve.
Representing You in Court
In cases where a fair settlement cannot be reached through negotiations, a personal injury attorney can represent you in court. They can build a compelling case and advocate on your behalf, increasing your chances of a favorable outcome.
Factors to Consider When Choosing a Personal Injury Lawyer
When selecting a personal injury lawyer, there are several critical factors to keep in mind:
Experience
Your lawyer should have a wealth of experience handling cases similar to yours. Experienced attorneys are better equipped to navigate the complexities of personal injury law.
Results
A track record of success is the best indication of a capable legal team. Look for a lawyer with a proven history of obtaining favorable client outcomes.
Personal Relationship
A strong attorney-client relationship is built on communication and mutual understanding.
Trust and Confidentiality
Trust is paramount. Your attorney should keep your information confidential and always act in your best interests.
In addition to these factors, Price Benowitz offers translation services if needed, ensuring that language barriers do not hinder your pursuit of justice.
Tips for Finding the Best Personal Injury Lawyer
Here are some additional tips to help you find the best personal injury lawyer:
Ask for Referrals: Seek recommendations from friends, family, or colleagues who have had positive experiences with personal injury lawyers.
Online Research: Use online resources to search for lawyers who specialize in personal injury law.
Read Reviews: Reviews of lawyers online and in legal publications offer a sense of their reputation.
Schedule Consultations: Meet with several lawyers to discuss your case. This will help you determine who you feel most comfortable with and who has the skills to handle your situation.
Contact a Trusted Personal Injury Attorney at Price Benowitz Today
Your choice of personal injury lawyer plays a pivotal role in your pursuit of justice and fair compensation. By considering these factors and seeking legal representation early, you can maximize your chances of securing the best possible outcome for your case.
At Price Benowitz, our team of experienced personal injury attorneys are dedicated to fighting for your rights and helping you on your path to recovery. Call today to schedule a free case evaluation.