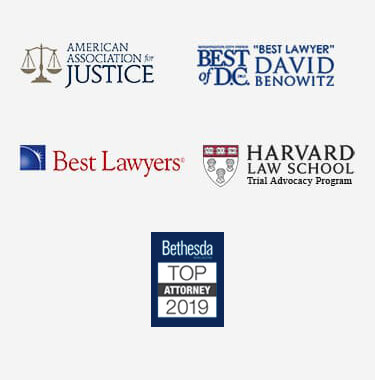 Virginia Child Support Lawyer
Raising children can be a rewarding but costly endeavor. If you are living separately from your children's other parent, you may be entitled to child support payments to offset the expenses of childcare. Fortunately, a Virginia child support lawyer could assist with preliminary calculations for a future child support order. A knowledgeable family law attorney could answer any questions you have about this issue and protect your rights during a legal proceeding.
Child Support Orders
Child support orders in Virginia are compliant with the requirements of the Uniform Interstate Family Support Act, which is intended to ensure continuity among the 50 states with regard to child and spousal support.
The Virginia Department of Social Services is tasked with administering child support orders, and they may receive payments and engage in relevant accounting measures. A seasoned Virginia attorney may be able to direct clients to appropriate child support contacts.
Child Support Laws in Virginia
According to state law, the court may determine whether child support is warranted by examining the evidence of a particular case. The amount of child support may vary greatly, depending on the circumstances of the parents who are before the court.
When there is shared custody between the parents, the court may presume that each parent will incur expenses for caring for the kids. In these cases, the court may determine child support costs using a guideline.
Calculating Child Support in Virginia
The court often uses a standardized guideline to assist with child support calculations. The state guideline is a printed grid that shows the suggested amounts of child support for each level of income with respect to the number of children in the family.
There may be a minimum amount of child support ordered for lower-income parents to pay. However, if the paying parent's income is lower than 1.5x the poverty line, a judge may decide on a payment amount that is lower than the general minimum.
In the Commonwealth, it is required that the guidelines use the parties' Gross monthly incomes. An experienced child support attorney can help those involved in this process identify all sources of income that could be considered part of a person's gross income.
Acquiring Back Child Support
The Virginia Department of Child Support Enforcement (DCSE) can be an authoritative resource for ensuring that child support orders are followed.
Since many child support payments are first sent to DCSE, the organization may provide an accounting of all monies received from a particular parent. These statements may be useful as evidence when payments cease.
Parents may also ask for help from DCSE if they need a child support decree to be enforced. A child support lawyer in Virginia is knowledgeable about how evidence from DCSE may work in a parent's favor in a claim against the other parent.
Consult with a Virginia Child Support Attorney Today
If you need financial assistance from your children's other parent to fund the costs of childcare, it may be wise to retain legal counsel to help you obtain child support. A Virginia child support lawyer may be able to represent you in court and ensure that you get the payments you deserve.
The process of obtaining child support can be stressful, especially when you are juggling legal issues with the raising of your kids. Make an appointment to speak with a legal professional today and learn more about your options.