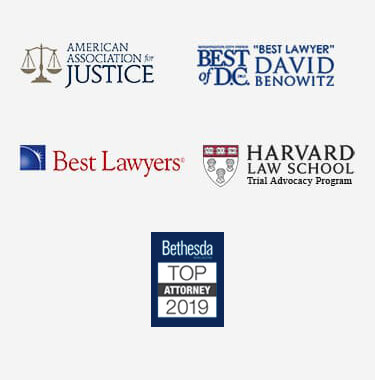 Price Benowitz Collaboration with WPGC Radio Station
Price Benowitz is honored to announce our collaboration with DC-based radio station WPGC-FM. We will have the privilege of radio personality D Carter acting as our ambassador on-air. Through this collaboration, we hope to deepen our relationship with the DMV community and ensure residents know that our legal team, serving DC, Maryland, and Virginia, is here for them.
A Staple of the DMV Community: WPGC-FM
WPGC-FM is a hit-driven, full-service radio station focusing on contemporary hip-hop, R&B, and urban throwbacks. The channel is the largest urban station owned by Audacy, a free online radio platform currently supporting over 500 radio stations.
WPGC is based in Washington, DC, and broadcasts to the DC metropolitan area, making it a staple of the DMV. Whether on a morning commute or cooking a meal, listening to WPGC can liven up your day and help you stay connected. By collaborating with WPGC, we aim to connect with and celebrate the community the radio station has fostered in the DMV.
WPGC Host and Price Benowitz Ambassador D Carter
D Carter is a charismatic radio personality, but that's not all. She also has the knowledge and experience that truly make her stand out on the music-driven radio station. She established herself in the music industry in Los Angeles, working at Atlantic Records to connect music professionals to opportunities with the Warner Music Group, Atlantic, Artist Publishing Group family.
D Carter later started her career as a radio and media personality when she moved to DC but has quickly made a name for herself. She has worked at big-name DC radio stations like DC 101 and Hot 99.5 and alongside radio legends such as DJ Flexx before assuming her current role with WPGC as an on-air host.
We're both inspired and entertained by D Carter's expertise and charm, and it is our privilege to announce that she will act as an ambassador for Price Benowitz on-air.
Support WPGC and Price Benowitz
Whether through entertainment or legal services, together, we work to contribute to and support the DMV community. Tune in to WPGC at 95.5 FM on weekdays from 6 AM-10 AM to check out D Carter and learn more about how Price Benowitz can serve you.
If you are in need of immediate legal counsel, contact us today. No matter the situation, our team of knowledgeable and experienced attorneys are prepared to provide dedicated legal counsel to those in need. Whether you are facing serious criminal charges, need help filing an injury claim after an accident, or are fighting for legal immigration status—our capable legal professionals are ready to assist.
Price Benowitz Is Committed to Serving Our Local Community
At Price Benowitz, we strive each day to embody our core company values of PIE! – Passion, Integrity, and Excellence. Our attorneys have a passion for are passionate about helping those who find themselves with a legal need, the utmost bring integrity when working on to each and every case, and, finally, they are committed to excellence, as can be seen through recent case results. Call now to speak with a member of our dedicated team.