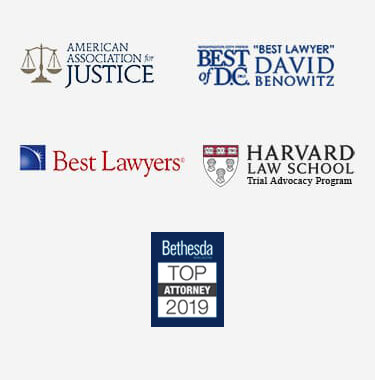 Pre-Trial Schedule Set for Multi-District Litigation Over Bard Hernia Mesh
On November 9, 2022, U.S. District Judge Edmund A. Sargus, Jr. set the pre-trial schedule for an upcoming civil trial against defendants Becton, Dickinson and Company (BD), the manufacturers of Bard Mesh. This is a continuation of multi-district litigation (MDL) combining thousands of product liability lawsuits against BD, all alleging design defects in products like Bard Ventralex, Bard Ventralight, and Bard Perfix led to serious and painful injuries in patients who had Bard Mesh implanted to assist with hernia treatment.
The trial begins on February 21, 2023, with alternating weeks of four trial days and five trial days for four consecutive weeks. This will be the third trial related to this particular MDL case. The first case ended with a verdict in favor of the defense in August 2021, and the second ended with a $255,000 verdict in favor of the plaintiffs in April 2022. A fourth trial is expected to begin after the third one concludes, and the courts ordered involved parties to submit revised proposed scheduling orders in preparation for it.
The results in these bellwether trials are not necessarily legally binding for current and future plaintiffs injured by this defective product, but they could add further evidence in terms of the financial liability BD may owe for problems with their products. They could also provide crucial information to legal representatives about how juries may respond to certain testimonies and other forms of evidence.
Currently, there are nearly 18,000 pending lawsuits over Bard hernia mesh as of November 2022, according to a report from the U.S. Judicial Panel on Multidistrict Litigation, a more than 100 percent increase from the roughly 8,000 claims that were in motion by June 2021. Other lawsuits over Bard hernia mesh that have proceeded separately from the MDL case have resulted in substantial payouts for plaintiffs, with one case heard in Rhode Island state court returning a $4.8 million verdict against BD in August 2022.
To date, there are still more claims to resolve than claims settled through individual agreements, nor has there been any global settlement covering all class members injured by defects in Bard hernia mesh. This may change in the near future, though, as Judge Sargus appointed a settlement master in August 2022 whose role will be to facilitate settlement talks between individual plaintiffs and the manufacturers of Bard Mesh products.
While Bard Mesh is the product at the center of many ongoing hernia mesh injury claims, it is far from the only product of this nature that has come under increased legal scrutiny in recent years. Previous MDLs over Ethicon Physiomesh and Atrium C-Qur, respectively representing over 3,600 and over 3,300 individual claims, ended in settlements just before bellwether trials started.
If you have suffered a physical injury because you received an unreasonably dangerous and defective hernia mesh, you may be able to join ongoing litigation or start your claim with assistance from practiced legal counsel. Call today to schedule a consultation.