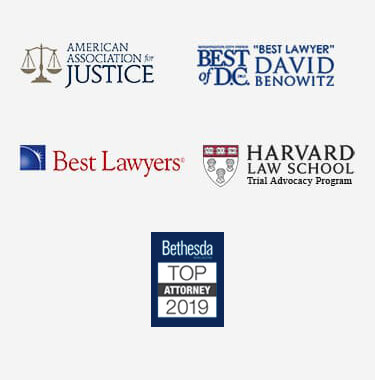 EPA's New Rules for Emissions Raise Questions From Trucking Associations
The federal government established new rules for truck companies to reduce the impact of carbon emissions, pushing for the electrification of passenger vehicles and heavy trucks. These laws have prompted one trucking association to point out concerns about the current plan that could apply to trucks as soon as model year 2027. The accident attorneys at Price Benowitz continue to stay up to date on the newest developments in trucking rules and regulations.
New Laws for Truck Emissions
In 2021, the Virginia Legislature adopted HB1965, which ties Virginia to mandates by the California Air Resources Board (CARB). In 2022, CARB implemented laws requiring all new passenger cars and light duty trucks sold to be electric beginning in 2035; and while some in Virginia's Statehouse, including the governor, have voiced opposition to following California's lead, the attorney general's office has confirmed that Virginia would abide by HB1965.
Under its Advanced Clean Trucks Rule, California mandated zero emissions for all heavy trucks sold beginning in 2042. The Environmental Protection Agency (EPA) also mandated emission standards for heavy trucks that lowers, but does not eliminate, greenhouse gas emissions beginning in 2027. The EPA has granted California Clean Air Act preemption waivers, allowing California to set its own emissions standards at the state level, including for the California emissions standards and its zero emission vehicle sale mandate. However, 17 states are suing to appeal that waiver in federal court, arguing that such waivers allows California to dictate policies of other states given its vehicle market share.
In addition, in 2021, Virginia was one of 16 states to sign the Multi-State Medium- and Heavy-Duty Zero Emission Vehicle Memorandum of Understanding, a non-binding measure, that pledges to electrify all new heavy duty trucks and buses sold beginning in 2050.
EPA Administrator Michael S. Regan called the new standards ambitious, claiming the agency is promoting the Biden administration's promise to "protect people and the planet, securing critical reductions in dangerous air and climate pollution." The EPA will allow truck and automobile manufacturers to choose the emissions compliance method that best suits them and predicts that as many as 50 percent of commercial trucks could be using fuel cell technologies and electric batteries by 2032.
Criticisms From Trucking Companies
Heavy trucks are typically used for up to 30 years, prompting Virginia Trucking Association President and CEO Dale Bennett to predict truck fleets will become completely electric by 2055. "We need to go at the speed of right, not at the speed of light," he said. Given the tens of thousands of heavy truck and tractor-trailer operators in Virginia, Mr. Bennett believes the government's timeline for electrification requires a dramatic expansion of the electric grid used to charge truckers' vehicles.
Mr. Bennett also criticized the time it takes to charge a truck—two hours every 200 miles—while it takes 15 minutes to fill a truck tank with diesel fuel that provides 1,200 miles. He pointed out that the price tag on a new diesel-powered truck is about $180,000, while an electric truck runs about $400,000.
The EPA Advocates for Cleaner Air
Trip Pollard, an attorney with the Southern Environmental Law Center, said despite the upfront increase in cost, truckers will see substantial savings on maintenance and gas, recouping their initial investment in three to seven years.
"EPA's proposed federal heavy-duty vehicle emissions standard will help to clean Virginia's air—improving our health and our environment," Pollard wrote in an email, citing research by the Union of Concerned Scientists that claims tailpipe emissions are responsible for an estimated 95 percent of global public health problems from air pollution.
Volvo Group North America manufactures electric and diesel heavy truck engines at its New River Valley plant in Dublin, Va. The company's vice president of government relations and public affairs, Dawn Fenton, said Volvo has set 2040 as the year all its vehicles will be fossil-free. The company believes transitioning will be successful as it phases out diesel engines to produce more electric ones, although she reiterated Mr. Bennett's concerns about charging infrastructure. Ms. Fenton also said Volvo is currently selling many electric trucks in California, where the government offers incentives for purchasing electric vehicles and building out charging infrastructure.
Talk To an Attorney About Truck Regulations
While we are eager to see how the trucking industry will develop in the coming years, the most important element to any truck's design is its ability to keep the driver and passengers safe. If a defective vehicle part contributes to a crash, injured parties have the right to take legal action. To learn more about trucking regulations or how they relate to potential civil claims, call Price Benowitz.