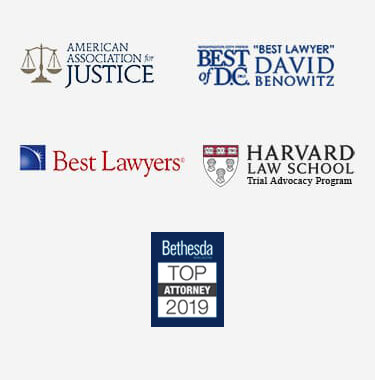 Stark Law and Anti-Kickback Statutes
Stark Law is named for former Congressman Pete Stark who was the original sponsor. It is a set of laws that regulate referrals by physicians. Stark Law makes it illegal for physicians to self-refer. In broad terms, a physician who has an interest in another entity is not able to refer to that entity. It gets technical as to both what is considered a financial relationship as well as the types of services that are covered by the law.
The basic idea of Stark Law is to restrict the degree to which physicians could refer to entities in which they have the interest to try and keep medical referrals to a medical decision as opposed to a business decision. It protects everyone from the idea that physicians are in business to make money as opposed to providing medical care. For example, if a physician owns a durable medical equipment company and refers a patient to that durable medical equipment company, it is likely forbidden under the Stark law.
Call a seasoned lawyer to learn more about Stark Law and Anti-Kickback Statutes.
Exceptions to Stark Law
There many exceptions to Stark Law. The exceptions are called safe harbors. The Stark Law prevents self-referral of what are called designated health services. First, one has to determine if the health service involved is a designated health service. There are several designated health services. If the service being provided is not a designated health service, Stark Law will not come into play. There are different areas when talking about safe harbors. Often, it may appear as if the burden is on the government to show that no safe harbor exists. That is true in the sense that if they are going to prosecute someone, they need to know there is no applicable safe harbor.
At the same time, it is not okay for someone to think they are in a safe harbor and not be. To say safe harbor, one has to have a safe harbor. Many of the safe harbors have multiple requirements and all such requirements have to be filled in to fulfill the safe harbor.
In the meantime, until they fulfill the safe harbor, if they are referring to an entity in which they have a financial interest, they know they are referring to an entity in which they have a financial interest and they have strict liability for doing so.
What Health Services are Covered Under Stark Law?
There are designated health services under Stark Law with liability. They are legal physical therapies versus occupational therapy services, outpatient speech technologies, radiological services, radiation therapy, durable medical equipment, parenteral and enteral nutritionists, home health services, outpatient prescription drugs, and in-patient and out-patient hospital services.
Stark Laws and Anti-Kickback Statutes Do Not Apply to Private Insurance
The Anti-Kickback Statute and Stark laws do not apply to physicians who are not offering services covered by some government programs, such as Medicare or Medicaid. The Stark Law applies to government programs and it does not apply to private insurance. Government programs include programs such as TRICARE, which is the military's health service.
There are two states that have laws that apply to private insurance. The Stark Law is federal, but it is possible that similar anti-self-referral statutes may apply under those circumstances. It is also possible that states may have enacted similar legislation with respect to private insurance, which is mostly regulated at a state level. It is possible that similar laws apply under private insurance in theory, but the Stark Law is meant to apply to government programs.
Anti-Kickback Statute Violations
There are times when a referring patient could be seen as a violation of the Anti-Kickback Statute. One thing to understand about referrals of patients is that referring a patient is business. Referring to anyone, including a laboratory or a doctor creates a business action. The minute they refer patients to take Medicare or Medicaid, they know that that patient of going to be able to pay a bill because Medicare and Medicaid cover fees. There are many cases involving situations of referrals in exchange for referrals. It is clear under both the Anti-Kickback Statute and the Stark Law that compensation and referrals do not have to be in the form of cash.
When physicians have an interest in a building or a hospital, an ASC, a lab, any financial entity, and another entity, there is an issue as to whether there is a Stark law violation. For example, physicians may have direct involvement with a durable medical equipment supplier that is a designated health service. If the physician refers durable medical equipment to a durable medical equipment supplier that they partially own, that could be a Stark law violation. It does have to involve designated health services. However, it does have to involve a physician referring to an entity in which they have a financial interest.
Call today to learn more about Stark Law and Anti-Kickback Statutes.