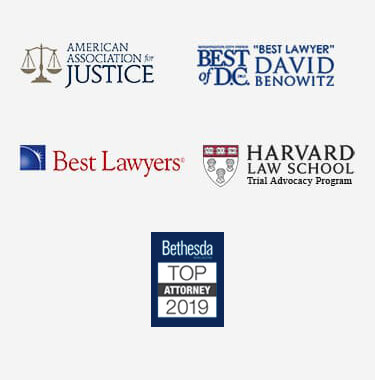 Pennsylvania wants $25 from the Unemployed, But Isn't Fighting Fraud
This blog post was written by Washington, D.C. whistleblower attorney Tony Munter.
Politico is reporting that Pennsylvania is now trying to set conditions for its participation in the Affordable Care Act, otherwise known as Obamacare.
Gov. Tom Corbett on Monday became the latest Republican to embrace Obamacare's Medicaid expansion, but he did so in a way that leaves the program's future in Pennsylvania highly uncertain.
Corbett, flanked by dozens of stakeholders from the medical community, unveiled a plan that would accept billions of Obamacare dollars to provide private health coverage to Pennsylvania's poorest — but only if the White House backs a set of reforms to the program first.
The governor certainly has the right to negotiate on behalf of Pennsylvania and try to cut what he sees is the best deal for his state, although his reforms sound a little sketchy, at least as reported in this article:
Among the reforms he's seeking: Enrollees would pay premiums on a sliding scale from $0 to $25 and unemployed Medicaid recipients would be required to submit to job training or job search programs in exchange for premium reductions.
Governor Corbett is on record as saying Pennsylvania cannot afford to expand Medicaid:
"We cannot afford to expand the current Medicaid program," Corbett said at a Harrisburg press conference Monday afternoon. "It is an entitlement that is unsustainable."
A sliding scale of premiums for up to $25 would require some administration to figure out who pays $18.75 and who pays the full fare.  But maybe the governor has that figured out and the premiums will, in fact, raise a lot of money to offset Medicaid costs in Pennsylvania.  The idea that somebody who does not have a job not only doesn't want one enough to get trained, but also should have be pushed into wanting a job by having no health insurance seems weird too, but if the Governor wants to try to impose some conditions on Medicaid, I suppose now is the time for him to do it, before he agrees to work with the federal government.
On the other hand we have a modest proposal, which is likely to make Pennsylvania at least as much if not more money than these reforms AND help improve Medicaid practices in the state.
Pennsylvania could join the growing list of states with their own False Claims Acts.  Right now, even if there is a national scheme to defraud committed by a drug company (not unheard of) or a hospital chain or whatever and Pennsylvania has paid for these frauds through its Medicaid program, there is no way for a whistleblower to even add Pennsylvania to the case.  There are several states that got so tired of seeing the federal government collect in large False Claims Act cases with health care-related claims that they passed Medicaid-only False Claims Acts, so that when there is a large collection in a nationwide case those states would at least be in a position to collect.  Not Pennsylvania.
Does the Governor want to explain why New York or New Jersey or Maryland can collect from such a case (to say nothing of the federal government itself), but Pennsylvania can't? Pennsylvania is surrounded by jurisdictions that have some form of a False Claims Act on the books, so it can't have escaped the Governor's notice.
From time to time we read about legislators who propose such a law.  There are incentives in federal law for states to enact this legislation as well. Surely, if the Governor of Pennsylvania thinks an unemployed Pennsylvanian should have to pay $25 in a co-pay to be eligible for Medicaid to offset some of the cost to his state, he can't think a major company engaging in a nationwide scheme to defraud should avoid paying Pennsylvania for its fraudulent activity.
If the Governor is serious about helping to reform the expense of health care, supporting a Pennsylvania False Claims Act should be his first step.
* Tony Munter discusses supporting a False Claims Act in Pennsylvania. He is not licensed to practice in the jurisdiction of Pennsylvania.  The information contained in this Website is provided for informational purposes only, and should not be construed as legal advice on any subject matter. No recipients of content from this site, clients or otherwise, should act or refrain from acting on the basis of any content included in the site without seeking the appropriate legal or other professional advice on the particular facts and circumstances at issue from an attorney licensed in the recipient's state. The content of this Website contains general information and may not reflect current legal developments, verdicts or settlements. The Firm expressly disclaims all liability in respect to actions taken or not taken based on any or all the contents of this Website.