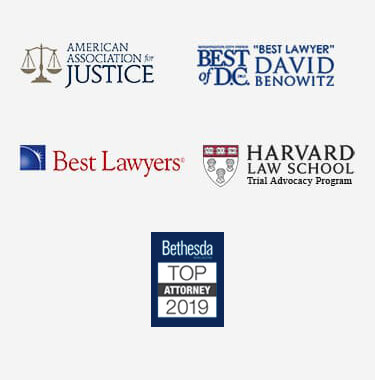 Passenger Rights in Car Accident Claims
Car crashes can cause significant harm to both drivers and passengers. Unlike drivers, passengers have no control over a car. There is usually little or nothing that a passenger can do to prevent a crash. However, just because the passenger has no control over the car's safety does not also mean that they have no recourse available to them in the event of an accident.
If you were a passenger in a vehicle wreck, you might be eligible to obtain compensation for your injuries. A local attorney could explain passenger rights in more detail and advise you on your best course of action.
Steps a Passenger Should Take After a Crash
After an accident, people often panic and do not know what to do. Passengers need to remain as calm as they can and should check to see if anybody has been injured. Although most states require the drivers to report the accident, passengers can also call for emergency assistance if there is an injury or property damages. They should also notify the authorities if there is a suspected drunk driver or if one of the drivers has left the accident scene.
If possible, the passenger or their driver should collect information about the crash. If another driver was involved, they should get the other driver's name and insurance information, speak with eyewitnesses, and take pictures. If a passenger has an injury, they should go to a doctor to assess their injuries and receive the appropriate medical care. Perhaps the most important step for an injured passenger to take after a crash is to consult with an attorney as soon as possible to discuss their options for recovery.
What Legal Options Does a Passenger Have?
In some ways, it is easier for passengers to recover compensation after a crash because there is no question of fault or even shared blame. Because they did not cause the crash, passengers should not have to pay for the costs of their injuries. Instead, an injured passenger can look to the following parties to recover compensation for their losses:
The driver of the car they were in – Even if the driver was not at fault for the crash, many states would require the driver or their insurance company to assume responsibility for the costs of their passenger's injuries.
Another driver – If another driver was at fault for the crash due to their negligent or reckless actions, an injured passenger could pursue compensation from them by seeking benefits under that other driver's insurance policy or by filing a personal injury lawsuit against them.
A combination of both drivers – Many states allow injured passengers to seek compensation from both drivers.
A third party – Sometimes, other parties bear legal liability, such as vehicle manufacturers or mechanics when there are defective or damaged car parts, government contractors in charge of road repair, or government agencies in charge of removing snow and ice from the road.
A seasoned local attorney could investigate the crash to help a passenger identify the responsible parties.
Reach Out to Learn More About Passenger Rights in Car Crash Claims
After an automobile crash, it is not always clear who is legally responsible for paying for the costs of a passenger's injuries. That is why it is essential to work with the right legal team who understands a passenger's rights and their options for legal recourse. Call today to discuss your case with a dedicated attorney.