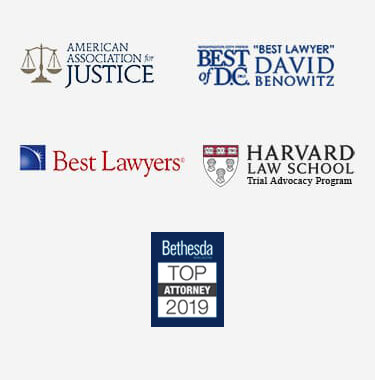 Maryland Accident Report Requirements
Maryland traffic laws require people involved in vehicle collisions to file an accident report with the Motor Vehicle Administration (MVA) when a crash involves bodily injury or death. This happens automatically when a motorist notifies the local police department of the event, whose officers will then investigate the crash and report it to the MVA.
Drivers who do not contact the police have 15 days to file an accident report with the MVA. To avoid penalties or other legal issues, you should know the laws and regulations related to car crashes. Our trusted auto accident attorneys could ensure you are aware of Maryland's accident report requirements and help you determine what steps to take after a wreck.
Crash Report Requirements in Maryland
Reporting car crashes is vital for several reasons, including establishing documentation that the collision occurred for insurance purposes as well as civil claims for damages. Under some circumstances, drivers involved in a collision must call 911 immediately, such as when:
Either driver flees the scene of the accident—a hit-and-run
The accident causes a person to suffer serious injuries or death
A driver runs over a domestic animal—such as a cat or dog
A driver hits an unattended motor vehicle or any property where the owner is not present
A motorist is unable to move a disabled vehicle out of the road or the path of oncoming traffic
A motorist involved in the crash is driving under the influence of drugs or alcohol
Either driver refuses to exchange personal and insurance coverage information
Once the MVA receives an accident report, it may occasionally request additional information or documentation. Our knowledgeable attorneys could answer questions about traffic rules, regulations, and Maryland crash report requirements.
What Happens If You Do Not File a Report?
Under Maryland Transportation Code § 20-104, drivers of all vehicles involved in an accident have a legal responsibility to report the crash as per the regulations. They must also provide reasonable assistance to help other motorists and passengers when injuries occur.
The MVA has the authority to suspend or revoke the driver's license of a motorist who fails to report an accident as required by state traffic laws. The motorist also risks losing the ability to register their vehicle if they fail to provide proof of insurance coverage with their accident report.
Talk With Our Team About Accident Report Requirements in Maryland
Drivers must understand and follow the necessary steps for reporting car accidents to comply with the law and support their claims for damages. Failing to file a report could have many negative consequences. Let us help you through the process.
Call our team to schedule a consultation to learn more about Maryland accident report requirements or for help with a claim.