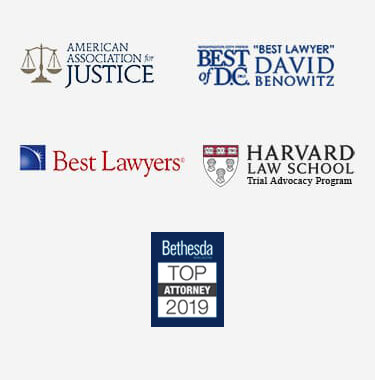 Can I Get Workers' Compensation After a Car Accident?
In most circumstances, a person who gets hurt on the job may seek restitution for various resulting losses through their employer's workers' compensation insurance, regardless of how long they have worked for that employer or whether they are a part-time or full-time employee. However, things get a little more complicated when workers get involved in car crashes while away from company property.
If you meet the right criteria, it is very much possible to get workers' compensation after a car accident. However, establishing that you qualify for this coverage can often be a complex ordeal, so working with a seasoned personal injury lawyer who knows how to handle cases like yours could be key to you getting the benefits you deserve based on your status as a covered employee.
When Does Workers' Comp Coverage Kick In?
No matter what U.S. state someone works in, the laws that govern that state's workers' compensation system require accidents to be "work-related" in order to qualify for coverage under workers' compensation. With some notable but rare exceptions, anyone who gets hurt while working at their place of employment or on a worksite operated by their employer is generally covered by workers' comp, so long as they are doing something related to their job duties at the time of the incident.
Accordingly, it is possible to file a successful workers' comp claim for a car accident that occurs on company property—for example, a collision between company-owned trucks on a construction site. Workers' comp coverage also applies to car accidents involving people who stay on the road for a living, like delivery drivers and long-haul truckers.
It may also be possible to seek workers' comp benefits for an off-site wreck if the injured party was performing a work-related task at the time, such as transporting an employee to another worksite or completing a task assigned by a supervisor. Finally, if a worker receives compensation for the time they spend traveling to and from worksites, any car crash that occurs during their commute should be covered by their employer's workers' compensation insurance.
Pursuing Compensation Through a Separate Civil Claim
Importantly, fault does not always play a role in workers' comp claims following car accidents. Even if a worker was partially or completely to blame for their auto wreck, they may still be eligible for workers' comp benefits if they meet the criteria mentioned above.
The same cannot be said for litigation filed against a third party in addition or as an alternative to a workers' comp claim. Unlike with workers' compensation, personal injury claims require the injured party to prove that someone else was specifically to blame for their incident if they want to recover compensation. Furthermore, recovering maximum compensation often requires an injured wreck victim to prove they were not at fault themselves for the incident.
It is worth noting as well that certain states allow workers' comp insurance providers to seek a portion of damages recovered through a successful civil settlement or court verdict as reimbursement for workers' comp benefits paid out to that plaintiff for the same accident. A knowledgeable personal injury lawyer could go over the rules applicable to your unique situation during a confidential consultation.