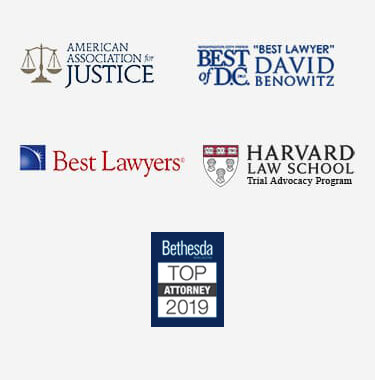 The 7 Most Common Causes of Wrongful Death
By Larry Bodine, Publisher of The National Trial Lawyers.
Just over a year ago the man who killed Trayvon Martin was tried in Florida. Criminal cases are typically filed on behalf of state or federal authorities and must be proven beyond a reasonable doubt, and in that case the killer was acquitted. In contrast, a wrongful death lawsuit is filed on behalf of the victim's family and seeks to recover damages. A wrongful death lawsuit must be proven by a preponderance of the evidence, which is easier to demonstrate. Trayvon Martin's family sued the homeowners association where he was killed, charging it was negligent in appointing the shooter as head of the neighborhood watch. They settled the case in excess of $1 million.
Compensating the Families of the Departed
Wrongful death lawsuits seek to compensate the families of those killed by the negligent, reckless, or willful acts of others. Surviving spouses, parents, and children can file wrongful death lawsuits against any person or entity alleged to have caused the death of their loved one. Some states allow extended family, such as grandparents, the right to sue as well. Causes of wrongful death can run the gamut from auto accidents to choking on ID bracelets, but there are some common categories and patterns that emerge in these lawsuits.
Automobile Accidents – Distracted drivers, drunk or impaired drivers, aggressive drivers, road construction and pedestrian fatalities are among the leading causes of death in America, and the most common causes of wrongful death lawsuits.
Truck Accidents – The family of an elderly woman struck and killed by a commercial truck in San Francisco recently recovered a $1 million settlement from the commercial truck driver's insurance policy, because he failed to yield to the pedestrian crosswalk.
Bicycle Accidents – The family of 13-year old Brett McDaniel won a wrongful death verdict of $2 million, reduced to $1.2 million, against Mercy Regional Emergency Medical Services after their ambulance hit the boy who was riding his bike.
Medical Malpractice – When medical professionals fail to provide the required level of care resulting in the death of a patient, the family may seek a wrongful death lawsuit based on facts that indicate a possible prescription error, misdiagnosis, emergency room error, surgical injury, misdiagnosis or delayed diagnosis, or even a medical equipment malfunction caused the death.
Products Liability – The designers, manufacturers, distributors, and sellers of products must minimize the risk of harm from their products to the public. A death that results from a faulty design, defective manufacturing process, or failure to warn of possible injuries or death can be the basis for a wrongful death lawsuit.
Work Related Accidents –Any death that occurs in the workplace as a result of company negligence can be the basis of a wrongful death lawsuit, and these commonly include illness due to unsafe work environments, fires or explosions, faulty equipment, or improper training and machine related incidents.
Criminal Acts – The family of a New Jersey teen who killed himself after being sexually molested by his high school coach recovered $900,000 in wrongful death damages from the coach, St. Rose High School in Belmar, and The Diocese of Trenton.
Regardless of the cause, a wrongful death lawsuit should be expertly handled to avoid causing additional pain to the surviving family. While no amount of money can ever truly compensate for the loss of a loved one, wrongful death lawsuits do provide a sense of closure that many surviving loved ones find helpful for the recovery process.
Larry Bodine is a lawyer and journalist who speaks and writes frequently on personal injury law. He is the Editor of Law Practice Advisor and Publisher of the National Trial Lawyers and is the former Editor in Chief of Lawyers.com. Readers can follow @Larrybodine on Twitter, on Google+ and on LinkedIn, where he moderates several law-related groups.