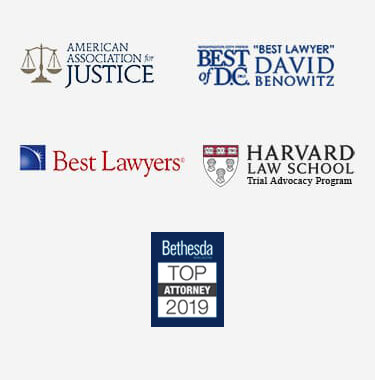 Maryland Visitation Lawyer
If you are a parent facing divorce, one of your foremost concerns is naturally the wellbeing and welfare of your children. A Maryland visitation lawyer with extensive experience helping families navigate divorce can help you settle on a visitation arrangement that benefits you and your family. A seasoned attorney can explain your rights and work hard to ensure your privileges as a parent are not infringed upon.
Overview of Visitation Laws in Maryland
State law typically considers it advantageous for both of a child's parents to have joint visitation rights. However, visitation takes many forms and it is important that you consult with an experienced Maryland attorney.
Visitation is an important right that may be granted to parents when determining child custody. Visitation may be granted for many purposes. When there has been one parent primarily responsible for the day-to-day care and the other parent needs to establish regular access with the children. Visitation may also be granted after a period of abandonment or separation by one parent.
Parties Who May Be Granted Visitation in Maryland
While the biological parents of the child are the parties who would most often be granted visitation rights, there may be exceptional circumstances where other third parties acting as parents may get visitation or access. The welfare and fundamental interests of the child as well as the constitutional rights of the biological parents to raise their own children would be a ruling factor in which parties are granted or denied visitation rights. A visitation attorney in the area could help safeguard a party's parental rights, whether they are open to a shared custody arrangement or are seeking sole custodial privileges.
While grandparents may be permitted visitation rights under certain narrow circumstances, state law does not currently contain provisions outlining specific visitation privileges that may be afforded grandparents of a child. Likewise, stepparents of the child are not provided with such protections under state law unless they are deemed to be a de facto parents.
Factors Considered by the Court When Granting Visitation Rights
Ultimately, the child's best interests are the most significant factors considered by the court when determining visitation rights. Whether a parent is facing a custody battle or separation proceedings are still underway, a Maryland attorney could help them file a visitation petition with the courts. Some notable factors that the court would take into account when allotting visitation rights include the relationship between the petitioning parent and their child, and the petitioner's parental fitness.
Seek Legal Help from an Experienced Maryland Visitation Attorney
It may be vital that enlist the help of a qualified Maryland visitation lawyer if you are dealing with visitation matters. When facing a dispute of this nature, it is important to present the strongest case possible to prove that you are well-positioned to meet the best interests of your child. An attorney can leverage effective negotiation strategies to pursue a successful outcome for your case.
To get your legal questions answered and discuss your next steps, schedule a confidential case consultation today.