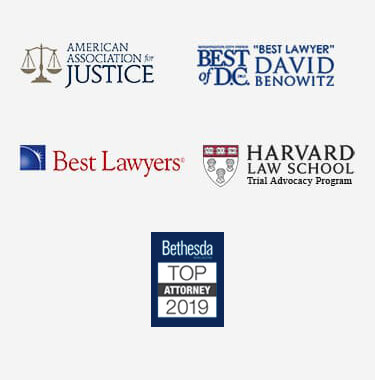 North Carolina False Claims Act
Below, Tony Munter summarizes the North Carolina False Claims Act statute. Tony Munter is not a North Carolina False Claims Act lawyer, and he is not licensed to practice in North Carolina.
The North Carolina False Claims Act (N.C. Gen. Stat. Sections 1-605-1-618 et seq.) is virtually identical to the Federal False Claims Act (31 U.S.C. Sections 3729 et. seq.), and that is a good thing for those who wish to report fraud committed against the State of North Carolina and/or the Federal Government. Under both laws, if either government has some connection to the funding and there has been some action to commit fraud, then the defendant may be liable for three times the damages. The causes of action creating liability and important terms, such as "claim," are all defined and outlined in a relatively similar manner. For more information on qui tam rights in the North Carolina False Claims Act, please click here.
Rewards in North Carolina FCA Cases
The plaintiff-relator, otherwise known as the whistleblower, stands to receive 15 percent to 25 percent of any rewards the government receives from a False Claims Act case in North Carolina. Cases in which the government does not intervene, or refuses to take over, may result in rewards of 25 percent to 30 percent when the Plaintiff-Relator handles the action on his or her own and prevails.
North Carolina False Claims Venue Provision
The North Carolina FCA law has a pretty explicit venue provision giving wide latitude to a plaintiff and allowing that plaintiff to bring a case "in Wake County or in any county in which a claim originated, or in which any statement or record was made, or acts done, or services or property rendered in connection with any act constituting part of the violation of this article." See Sections 1-605. It's not usually a big deal, but some state laws require a case to be filed in a particular county court.  Here, the North Carolina Law is more like the federal law, which allows for a wider venue provision.
The North Carolina law also has a requirement for reporting on the progress of qui tam litigation in the state. However, the law itself is new to the state. It was enacted only a few years ago in 2009, so it is a little early to be expecting huge results and North Carolina-only recoveries.
Of course, the North Carolina False Claims Act makes it much more possible for the state to recover funds lost as part of a nationwide scheme. North Carolina can work in conjunction with a case filed under the federal law, and if the fraud is based on the same scheme, it is possible to file a nationwide case with North Carolina claims. Then, if there is a collection, the state and the federal government can determine the appropriate amounts to divide.
The law has already been part of several collections, including a modest but local settlement regarding allegations filed against a pretty well-known North Carolina institution. Duke University settled a case under the False Claims Act to dispense with allegations that "it made false claims in conjunction with certain services provided to beneficiaries of federal health care programs." The case is United States of America and State of North Carolina ex rel. Leslie Johnson v. Duke University Health System, Inc, et al., 5:12-CV-822-BO. See http://www.justice.gov/usao/nce/press/2014/2014-mar-21.html.
It's "only" a $1 million settlement, but one thing to watch for in North Carolina False Claims Act cases is that while a million dollars may not seem like a huge amount under a federal contracting scheme, such an amount may make a much bigger financial impact for the successful state. As always, we tip our cap to the whistleblower, Leslie Johnson, and her attorneys in this matter.
North Carolina FCA Restrictions
Under the North Carolina False Claims Act, the state does not allow for employees of the state to be plaintiff-relators if they gain their information through their employment. There is no similar restriction under the federal law, although some district courts have taken it upon themselves to determine that federal employees may not collect as plaintiff-relators, others have upheld the right for government employees to take such action.
The states that allow for a state employee to be a relator often have reporting requirements prior to filing a qui tam action. No such provision allowing a North Carolina state employee to handle a case exists.
This brings up a perplexing possibility of an employee of the state learning of an action that truly merits a false claims case being filed and being stymied when the higher-ups prevent any action from within. Of course, nothing prevents a North Carolina state employee from filing a case under the Federal False Claims Act, as long as the employee has information that would make a strong case that federal law was violated.
North Carolina is sure to see more and more cases filed with both the federal and the state False Claims Acts as the Attorney General's Office and the North Carolina Bar become more aware of the rights afforded individuals to file such cases. We'll be watching and looking to read the North Carolina Attorney General's report on the progress of the law.