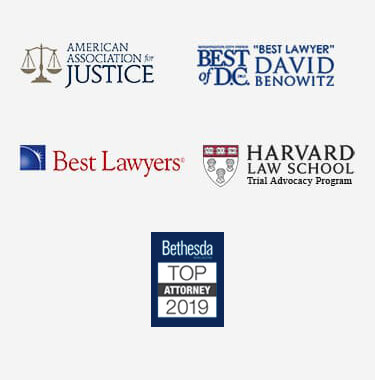 Washington DC Marital Agreements Lawyer
For many DC couples, marital agreements are a vital part of wedding preparations. Marital contracts can also be necessary after a couple is married. In fact, members of the American Academy of Matrimonial Lawyers (AAML) have indicated that prenuptial or antenuptial agreements are on the rise among fiancées ages 18 to 34. Other marital contracts can be signed after the wedding and are known as postnuptial agreements.
Marital agreements can be drafted to protect certain assets, honor your wishes with regard to wills or insurance policies, or protect children from a previous relationship. A Washington DC marital agreements lawyer might provide some advice on the process of obtaining these kinds of legal documents. Reach out to an experienced family lawyer today.
Content of Marital Agreements
Washington DC law for marital agreements is found in the Code of the District of Columbia, Title 46. Under DC Code §46–503, couples can create binding contracts with regard to the following:
Rights and obligations to property
Rights to management and control of assets
How property will be disbursed in the event of separation, dissolution, annulment, or cessation of a domestic partnership
Modification or elimination of spousal support
How the provisions of a will should be honored
Rights and duties with regard to a life insurance death benefit
The choice of legal jurisdiction governing the contract
Any promise not prohibited by law or public policy
Because any term in the marital arrangement may be valid if it is not against the law, there are a plethora of contract items that may be included in a premarital or postnuptial contract. A Washington DC marital agreements attorney could help couples draft an agreement that meets their unique needs while remaining in compliance with DC law.
Enforcement of Marriage Documents
There are several times when a couples' written marital agreement is unenforceable in the District of Columbia under DC Code §46-506. If it can be proven that one of the parties did not enter into the prenuptial or postnuptial agreement voluntarily, the document may be unenforceable. If a spouse enters into an unfair agreement because the other spouse failed to properly disclose assets, liabilities, or other financial obligations, a court may also deem the contract unenforceable.
Additionally, providing evidence that the agreement was unconscionable – or so unfair that enforcement would shock the public conscience – may affect the contract's enforceability. A Washington DC nuptial document lawyer could help you ensure that your agreement is valid under DC law.
Talk to a DC Marital Agreements Attorney Today
Deciding whether to form a marriage agreement is a difficult choice and highly personal. When properly drafted with help from an attorney dedicated to protecting you and your assets, a marital agreement can help you and your spouse clarify your obligations and feel prepared for the future no matter what may happen.
If you would like advice or legal guidance about an agreement that you believe you have reached with your future or current spouse, or you need help creating a prenuptial or postnuptial agreement, reach out to our qualified legal team. A Washington DC marital agreements lawyer could help you understand your obligations under DC law and craft a contract tailored to your needs. Call today for a consultation.