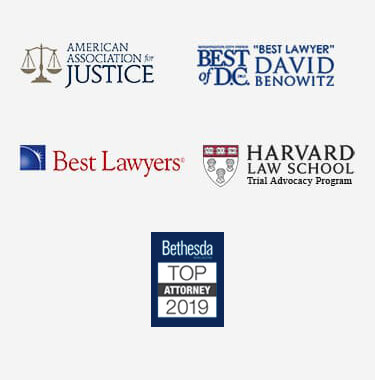 Washington DC Division of Assets Lawyer
Washington DC has the highest median income in the country. According to U.S. Census Bureau data, DC's median income in 2017 was $77,649, while the nationwide average was $61,372. When couples divorce, accumulated money and other property and assets must be equitably distributed between the parties.
For individuals with significant income or assets, a divorce can be especially complicated. For this reason, many people choose to rely on a dedicated DC attorney for help dividing properly fairly. A Washington DC division of assets lawyer could help separating couples draft an asset division plan that meets their needs.
Dividing Assets in the District of Columbia
DC Code §16–910 outlines the requirements for asset division in Washington DC. How the assets are divided depends on whether they are presumed to be marital community items or separate property.
Separate, Nonmarital Property
The laws of Washington DC deem assets that were acquired before the date of marriage to be separate property, along with any gains during the marriage via gifts, bequests, or devises. In the event of a divorce, those assets belong solely to the spouse who acquired them.
Marital Property
Any property or earnings acquired during the marriage are considered property of the marriage meaning that these assets belong to both parties. Any debt accumulated during the marriage may also be a liability, and the responsibility for that debt may be divided between the parties. Divorcing spouses must generally divide the actual property or the cash values of the items and debt if acquired between the wedding day and the date of separation.
An attorney who has experience with asset division in the District of Columbia could explain how the law applies to a particular property. In some cases, it may be possible to overcome the ownership presumptions with help from legal counsel.
Nuptial Agreements
Prenuptial and postnuptial contracts are governed by DC Code Title 46. Couples who form such written agreements may indicate how property will be divided in the event of separation, dissolution, annulment, or ending of a domestic partnership. A DC attorney could help divorcing couples enforce their agreements and divide assets according to the provisions of their pre- or postnuptial agreement.
Equitable Asset Division by DC Courts
When determining how to fairly distribute marital community property, the court will consider a number of factors, including the following:
Length of marriage
Increases or decreases in income
Contribution to a spouse's education
Depreciation of assets caused by a spouse
Tax consequences of the division of property
Pensions and annuities
Washington DC courts may assign a value to an annuity or pension and then calculate its division according to earnings during the marriage or otherwise.
However, per DC Code §16–910(c), the court does not have to conduct a valuation of a pension or annuity if it orders periodic payments from one spouse to another. A District of Columbia property distribution attorney could help individuals understand how DC's complex asset division laws apply to a particular case.
Let a DC Asset Division Attorney Assist You
If you have been married for any length of time, you and your spouse's money and assets are likely intertwined. Drafting an agreement that fairly divides your assets can be overwhelming, and distributing property becomes even more complex when disputes arise.
For this reason, if you are separating or divorcing from your spouse, you may choose to rely on the services of an attorney. Contact a Washington DC division of assets lawyer for guidance and support at every step of your divorce.