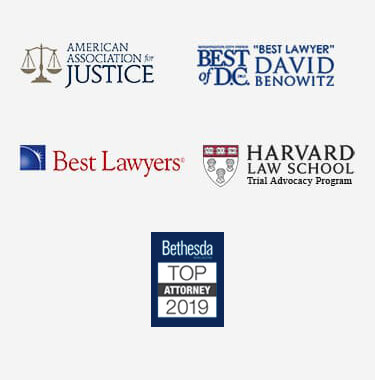 Washington DC Separation Agreements Lawyer
When you have decided it is time to end your marriage, you may feel overcome by a wave of emotions. Moreover, you may have questions about the legal side of the split.
To ease the transition, some married couples and their family attorneys pursue legal separation rather than filing for divorce immediately. A Washington DC separation agreements lawyer may be able to advise you on this legal process in the District of Columbia. Reach out to an experienced family attorney today.
Separation Documents in Washington DC
A portion of the Washington DC law for separations is contained in Title 16 of the Code of the District of Columbia. DC Code §16-904 states that a couple may seek a legal separation if both parties are willingly and voluntarily living apart – or living together without cohabitation. A Washington DC separation agreements attorney may provide more information on these principles.
Separation Agreements While Still Living Together
As housing becomes increasingly costly, some estranged couples may find it difficult to maintain two households. Moreover, some parents are hesitant to move away from their children. Under DC law, parties can be separated or even divorced while living under the same roof. A Washington DC lawyer can help you understand filing for a legal separation or a divorce. An attorney can advise you about how you can then get divorced after filing for a separation.
According to Title 16, §16-904, partners may file for separation even though they sleep under the same roof. The law here only requires that the couple pursue separate lives, sharing "neither bed nor board." An attorney in Washington DC could help you understand the legal requirements for pursuing a valid separation and can help you draft an agreement.
Modifying a Separation Agreement
The DC Code allows either canceling or augmenting a separation agreement under §16-905. The court may change or "enlarge" an order of legal separation into a divorce decree if the following conditions have been met:
Motion to enlarge the separation order
Service of a copy of the filing on the other party
Submission of affidavits stating that the couple has not reconciled and it is not probable that they will
Evidence that separation has continued without interruption
Cancellation of a Separation Agreement
In Washington DC, a court has the power to revoke an order of separation. A couple who chooses to reconcile, rather than move forward with a divorce, may jointly apply to the court to be discharged from the separation decree.
Speak with a DC Attorney about Separation Agreements Today
Separation agreements can help couples who wish to end their marriage transition into this important life decision. Whether you and your spouse wish to spend some time apart or smooth the transition to a complete divorce, a separation agreement may be right for you.
An experienced Washington DC separation agreements lawyer could help answer any questions you have about separation decrees and explain how they might help in your situation. An attorney could help you draft an agreement that complies with all applicable DC laws and addresses your needs for the future. To schedule a consultation and get started on your separation agreement, call today.