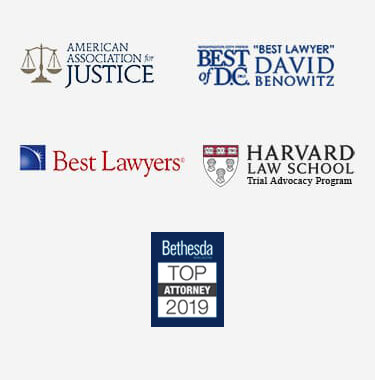 A Safety Loophole Big Enough to Drive Through
An increasing number of Maryland drivers are taking advantage of a legal loophole that allows them to save money on insurance and avoid vehicle safety inspections. The practice could endanger every driver on the state's roads.
Drivers Buy Historic Plates for Their Older Vehicles
Like many states, Maryland allows drivers of antique or classic vehicles to register them with special license plates. Any car, truck, or motorcycle over 20 years old could receive Historic plates. The car does not need to be car-show-worthy to qualify.
Owners should not use vehicles with Historic plates for general transportation, according to the Maryland Motor Vehicle Administration (MVA). An individual can only use a vehicle with Historic plates in parades, car shows, exhibitions, occasional transportation, and similar uses.
Vehicles with Historic plates do not have to pass an annual safety inspection, as others must. Owners of older vehicles hoping to avoid the necessity of costly repairs can register them with Historic plates and avoid a safety inspection.
Historic Plates on General Use Vehicles
Despite the MVA's restrictions on vehicles with Historic plates, thousands of owners continue using them for daily transportation. Recent media reports discovered cars and trucks with Historic plates at Park-n-Ride lots, parked outside malls and grocery stores, and even one truck's owner clearly using it as a work vehicle.
The prevalence of vehicles with Historic plates means responsible motorists must share the roads with thousands of cars that might not pass a basic safety inspection. These vehicles pose a hazard to others.
The MVA requires vehicles registered with the Historic designation to have insurance coverage of $30,000 for bodily injury, $15,000 for property damage, and $30,000 for uninsured motorist coverage. The coverage limits are the same for other drivers, but insurance for cars with Historic plates could cost 40-70 percent less than insurance for a general-use vehicle.
Liability for Misusing Historic License Plates
The application process for Historic plates requires owners to certify that they do not use the vehicle for general transportation. Maryland Transportation Code Annotated § 13-704(b) makes providing false information on a registration application an offense carrying up to a $1,000 fine. However, the MVA makes little effort to regulate Historic license plates, and local law enforcement authorities do not focus on the problem.
If a driver of an older vehicle is in a crash, violating the limitations on driving cars with Historic plates could be an issue. Simply using the vehicle for general transportation could be proof of negligence.
A Maryland plaintiff's attorney could argue the driver obtained Historic plates solely to avoid the requirement to maintain a safe vehicle. A legal professional might assert the owner's conduct was intentional and fraudulent, and the owner should pay punitive damages to anyone injured because of their misconduct.
Consult a Maryland Attorney After a Crash With a "Historic" Vehicle
It is aggravating that Maryland law allows drivers to put others at risk and save substantial sums at the same time. Yet that is precisely the impact of the current regulations regarding Historic license plates.
When you get into a crash with a vehicle with Historic plates, chances are the driver is misusing their car. Speak with a Maryland attorney about how Historic registration could affect a claim you might have against the driver.