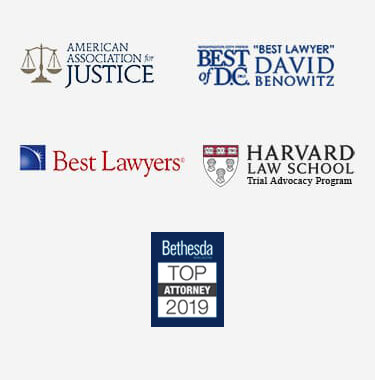 GranuFlo Lawsuit Center
Fresenius Medical Care Holdings, Inc, (FMCH) is one of the largest providers of dialysis products and owns among the largest number of privately-operated dialysis clinics worldwide.  It's also facing numerous lawsuits in the United Stated related to two of its dialysis products or medications – GranuFlo and NaturaLyte.
According to a Class I recall issued by the US Food and Drug Administration (FDA), the dialysis acid concentrates in GranuFlo and NaturaLyte have been linked to severe health problems, including fatal heart attacks and stroke.
A leaked internal Fresenius memo revealed an alarming number of patients in its clinics suffered heart attacks or strokes from chemical imbalances in their blood that were directly linked to GranuFlo and NaturaLyte.
The ensuring civil claims allege that FMCH failed to provide adequate warning to anyone, including the FDA or other dialysis clinics that used these agents, until the company – under investigative duress – voluntarily recalled the products in 2012.
GranuFlo and NaturaLyte were developed to treat patients suffering from kidney failure and malfunction. The primary function of the kidneys is to clear toxic waste from the blood. Dialysis is necessary when renal (kidney) failure occurs. The procedure requires an alkaline (bicarbonate) substance be used to neutralize acid that builds up in the blood when kidneys don't function properly.
Like many of its competitors' products in the dialysis drug market, Fresenius' NaturaLyte Liquid and GranuFlo Dry Concentrate contain an ingredient that causes the body to convert the blood's impurities into bicarbonate, which makes the dialysis filtering process easier.
But the problem is that NaturaLyte and GranuFlo products create significantly higher concentrations of this chemical compound; thereby requiring more stringent blood level monitoring by physicians, nurses and technicians administering the treatment.
According to the FDA's Class I Recall Notice (the most serious of recall categories issued only when there is an elevated probability of serious health consequences, including death), failure to appreciate the increased concentration resulting in the wrong dosage of the product has led to dangerously high bicarbonate levels in patients' bloodstreams, causing critically low blood pressure and other acute conditions
Side Effects Linked to GranuFlo & NaturaLyte
If not recognized and treated immediately, the risk of cardiac arrest is critical. Other dangerous side effects of GranuFlo and NaturaLyte liquid toxicity include, but are not limited to:
Stroke
Low blood pressure
Metabolic alkalosis
Hypokalemia (dangerously low potassium)
Hypercapnia (dangerously high carbon dioxide in the blood)
Cardiac arrhythmia, irregular heart beat
Wrongful Death
When improperly administered, a four-to-six fold increased risk of cardiac arrest can occur, as il FMCH revealed to the FDA in 2012 after an internal memo detailing this risks was leaked and printed by the New York Times.
This is one of many reasons why a growing number of people who have been injured by GranuFlo and NaturaLyte have filed lawsuits alleging Fresenius' dialysis solutions were the direct cause of their – or their deceased loved ones' – severe, permanent injuries. Damages claimed by plaintiffs include:
mental and physical pain
cost of medical care
lost wages and future earning capacity
wrongful death (and additional damages borne from a grieving family's loss)
The FDA accuses Fresenius of "inadequate labeling issues" along with inadequate product training for healthcare professionals who administer and monitor the two bicarbonate products during the dialysis process. FMCH is also accused of being aware that the increased risk of cardiac arrest was attributed to high levels of its GranuFlo and NaturaLyte products, which caused abnormally high levels of bicarbonate in patients' bloodstreams.
The FDA has also taken issue with the fact that Fresenius failed to alert outside dialysis centers and the medical community "in an appropriate, and timely manner."
GranuFlo and NaturaLyte Patients Pursue a Streamlined Legal Process
Because of the high volume of civil complaints, the cases are starting to be combined into multidistrict litigations (MDL), thereby allowing them to be streamlined into one organized effort during what can be a very lengthy pretrial process. This temporary formula is designed to ensure a more uniform presentation of evidence in each civil trial. One MDL in Massachusetts that began with 188 filings now has over 300 cases combined.
MDL's are used when there are many lawsuits filed in different jurisdictions (state or federal) that share "one or more common questions of fact." The multidistrict litigation process "marries" those cases for review of evidence and pre-trial matters, then divides the cases among their respective jurisdictions where individual juries or judges will hear and weigh the evidence. MDL's deal with issues which are related to "common questions of fact," such as:
direct testimony
documented evidence
depositions
motions for consideration by the court (such as statutes of limitations and other procedural issues)
Allowing the initial questions and evidence to be reviewed by just a single collection of lawyers compresses what would otherwise be a laborious process that would produce chaos and delay for numerous civil courts. It should be noted that even with the streamlined MDL process such cases often take a year or more to complete. The alternative, however, would be to wait several years before reaching trial or settlement.
Many legal professionals will tell you that defective drugs and medical products lawsuits are tailor-made for MDL. They're much different from class actions, because each plaintiff's damages remain separate and distinct. In class action lawsuits plaintiffs' damages are pooled into one award or settlement and divided equally.
Also, in a class action suit there is only one plaintiff of record (known as the "class representative") who represents the entire group of people who share the same circumstances and damages.
GranuFlo and NaturaLyte Injury Lawsuits Require Seasoned Litigators
It seems likely that there will be a great many GranuFlo and NaturaLyte lawsuits filed over the next few years. Many of these cases will likely include claims of wrongful death due to the number of patients who have suffered fatal cardiac arrest after being treated with these defective drugs.
Among the most serious allegations in the existing claims is the charge that the company was well aware of the increased dangers posed by GranuFlo and NaturaLyte, but chose to withhold this information. Other allegations include the claim that the company failed to provide proper instructions and warnings on their products' packing instructions or labels.
If you or a loved one has suffered the side effects or a tragic wrongful death associated with Granuflo or NaturaLyte dialysis solutions, contact an experienced dangerous drug injury attorney immediately. Such claims require significant legal preparation and the aid of an attorney who has extensive understanding of personal injury litigation.
Price Benowitz LLP can help you find a dedicated GranuFlo attorney to pursue your injury or wrongful death claim. If you or a loved one suffered a heart attack, a stroke, or the death of someone of you loved during a dialysis treatment or shortly thereafter, call to schedule a no-cost consultation with a dangerous drugs and defective medical products lawyer today.