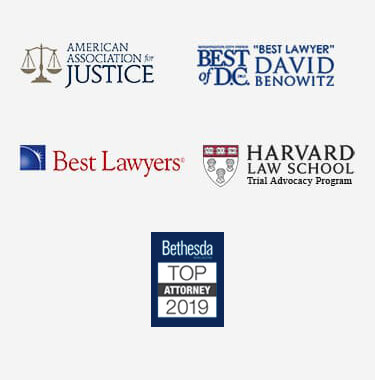 Roundup Lawsuit Statute of Limitations
If you believe that your recent cancer diagnosis is related to the use of the weed killer Roundup, you could be eligible to bring a lawsuit against the manufacturer. Although the manufacturer has aggressively defended that their product is safe, a growing number of consumers have argued that the company is responsible for failure to warn about the dangerous nature of this spray.
Although Roundup has become one of the most popular herbicides used around the world in both personal and commercial settings, a growing number of consumers have been diagnosed with a serious medical condition such as cancer and believe that it is the active ingredient inside the spray causing it. Glyphosate is listed as a possible carcinogen, and this ingredient is an active one inside Roundup.
Consumers argue that the manufacturer of Roundup, Monsanto, knew about the possibility for users to develop problems such as cancer but failed to make this risk known to the public. Read below to learn more about the Roundup lawsuit statute of limitations and how an experienced lawyer could help you.
Filing a Lawsuit Over Roundup
For a victim who has recently been told they have non-Hodgkin lymphoma, this could raise questions about what factors might have heightened cancer risk. Some consumers argue that their NHL diagnosis was due primarily to skin or inhalation exposure from Roundup. These consumers state in lawsuits that it is the responsibility of Monsanto to notify buyers of the cancer risk.
Many have turned to litigation as one way to hold the manufacturer liable for failing to make these concerns public. Others are hopeful about the possibility of recovering damages in a settlement or lawsuit. The cost of treating NHL or other forms of cancer can be substantial, and this is to say nothing of the emotional injuries a patient or their family might experience in learning that the cancer could have been prevented.
When to Bring a Lawsuit
Each state has specific rules about the time period in which a victim must file a civil lawsuit to recover possible compensation. Waiting too long to bring a claim could lead to the victim's lawsuit being dismissed in full, regardless of whether or not the defendant might have been liable for injuries.
To protect against this, a victim could speak with a Roundup lawyer as soon as possible after being diagnosed to determine whether or not filing a lawsuit is the next step. In general, filing a legal claim no later than two years after discovering the cancer is recommended to help a patient protect their rights with civil actions.
People Eligible to File a Lawsuit
Studies have shown that those exposed to Roundup are most likely to develop certain kinds of cancer, such as leukemia, multiple myeloma, and non-Hodgkin lymphoma. Some people were exposed to their home use and others due to work as a gardener or farm worker.
The timing of the cancer diagnosis could also relate to the applicable statute of limitations to bring a claim. Most people who have recently learned of this diagnosis have many things on their minds. Speaking with a seasoned lawyer, however, could help to determine whether or not a lawsuit could be the next step for someone interested in pursuing compensation.
Learn More About Roundup Lawsuits Statute of Limitations
Speaking with an experienced Roundup statute of limitations lawyer should be your next step if you are concerned about protecting your right to file. Since failing to abide by the statute of limitations could block a lawsuit forever, you should speak with a lawyer immediately if you or someone you love has a Roundup-related diagnosis.