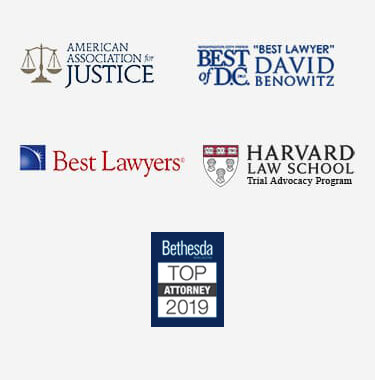 Roundup Lawyer
If you have recently been diagnosed with cancer that you believe to be due to the exposure of glyphosate, the active ingredient in popular weed killer, Roundup, you could benefit from a consultation with a Roundup lawyer who is familiar with your eligibility to initiate potential legal action. Unfortunately, a growing number of people have argued that Roundup is responsible for causing people to develop cancer.
The legal team representing one or more plaintiffs must show that Monsanto failed to warn the public about the connection between Roundup and non-Hodgkin's lymphoma. Reach out to an accomplished mass torts lawyer today.
Issues with Glyphosate
Glyphosate is the active ingredient in the weed killer, Roundup and it targets an enzyme that is only found in plants. The manufacturer of Roundup, Monsanto, markets this weed killer as safe because of this limited enzyme action. However, health risks can follow when glyphosate disrupts human bacteria and fungi.
The glyphosate herbicide known as Roundup was originally introduced in 1974 as a broad-spectrum herbicide and crop desiccant. It has become one of the popularly used agricultural products around the world, making up nearly one-quarter of the global herbicide market. Since the product has been used so widely, many people have come into contact with the spray either in personal or work-related situations.
Research Regarding Roundup Risks
This ongoing exposure, however, could mean that a user is breathing in some of the active ingredients inside the product. More evidence shows that this could lead to a diagnosis of serious medical issues.
As a Roundup lawsuit attorney might tell a potential victim recently diagnosed with cancer, the World Health Organization's International Agency for Research on Cancer classified glyphosate as a probable human carcinogen in 2015. The most common cancer associated with glyphosate exposure was non-Hodgkin lymphoma.
Taking Legal Action Against Monsanto
There is a difference between filing an individual Monsanto Roundup lawsuit and a Roundup class action. The class action litigation currently pending against Monsanto is different from the individual lawsuits that the company faces throughout the country.
The individual lawsuits are seeking recovery for personal injuries due to non-Hodgkin lymphoma following exposure to Roundup. Those lawsuits have been filed by landscapers, farmers, farmworkers, gardeners, government employees, and horticulturalists, as well as other people who were diagnosed with NHL following the use of exposure to Roundup.
These individuals claim that Monsanto knew about the risks but failed to warn consumers. Individual lawsuits are faced in numerous courts whereas the Roundup class action argues that Monsanto engaged in violations of trade and business practice laws.
Reach Out to a Roundup Attorney Today
A Roundup lawyer could be the first person who explains the process of filing a lawsuit to a victim who has recently been diagnosed with non-Hodgkin lymphoma. Both those who use Roundup in a commercial setting and at home could be at risk for exposure depending on the length of time that they used Roundup.
If you are curious about your rights, you could benefit from speaking with a dangerous product attorney to learn more.
Many of the lawsuits against Monsanto have been consolidated into mass tort claims brought on behalf of numerous victims who have suffered similar problems because of Roundup. Sitting down with an attorney might be your first opportunity as a family member to receive some closure and determine a way forward.