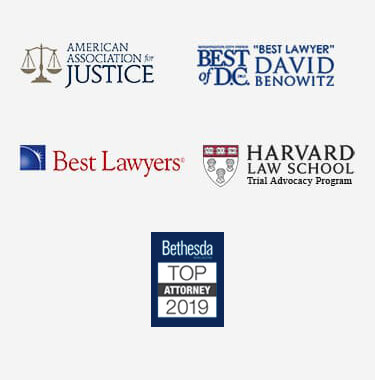 Gadolinium Lawyer
Patients and their doctors trust that drug companies are in compliance with regulations set forth by the United States Food and Drug Administration (FDA), which includes labeling the medications with appropriate warnings. If drug companies are not forthcoming about the potential damage that their medications could cause, patients are put at risk.
Drug companies should be held accountable for the damage they cause to patients. If you are suffering because you took a Gadolinium-containing drug, you may be able to file a mass tort lawsuit with the assistance of an experienced Gadolinium lawyer.
The Problem with Gadolinium
Gadolinium is a frequently used MRI contrast agent. McKesson Corporation and other manufacturers and distributors of this product previously purported that the only people at risk of an adverse reaction from taking products with gadolinium are patients with abnormal kidney function.
However, the truth is that even patients with normal kidney function are at risk for developing life-long problems, such as Gadolinium Deposition Disease, Gadolinium Storage condition, and Nephrogenic Systemic Fibrosis from exposure to this drug.
Gadolinium Deposition Disease (GDD)
GDD impairs the kidneys and decreases their function. This disease may present differently for each patient. However, common symptoms of GDD include:
Burning pain throughout the body
Extreme shaking
Low body temperature
Muscle cramps
Weakness and fatigue
Confusion and brain fog
At this point, there is no cure for this disease, and it persists even when the patient is no longer taking any drugs containing gadolinium.
Legal Responsibilities of Drug Manufacturers
Under the Food and Drug Administration Safety and Innovation Act (FDASIA) all drug manufacturers are responsible for patient safety and are to use warnings on the packing for prescription drugs. Drug manufacturers must label their products so that patients and their physicians can make informed decisions to use or not to use them.
McKesson Corporation, the makers of a gadolinium-containing contrast agent, are facing several lawsuits for not warning patients about the risks associated with the drug's use which they were aware of or should have been aware of. Patients who are suffering from Gadolinium Deposition Disease should consult with a gadolinium attorney to find out if they may be eligible for compensation for their injuries.
Mass Tort Lawsuit Against Makers of Gadolinium
Injuries from gadolinium use are rarely, if ever, identical between patients, likely barring them from pursuing a class action lawsuit. Although similar to class action lawsuits, mass torts include hundreds or even thousands of plaintiffs. Each case stands on its own merits. Depending on the extent of the plaintiff's injuries, successful lawsuits will garner a monetary compensation award.
By hiring gadolinium legal counsel, plaintiffs who suffer injuries from this drug may be able to receive compensation for their damages. These damages may include pain and suffering, past and future medical expenses, past and future lost wages, loss of enjoyment of life, and loss of consortium.
Rely on an Experienced Gadolinium Attorney Today
When you took gadolinium, you were likely preparing for an MRI and trying to figure out what was going on with your body. Now you are suffering the harmful effects of this drug and facing other medical problems. You could hold the drug company liable and receive compensation for your damages by contacting a gadolinium lawyer.
Call an attorney today to learn more about your legal rights and options, including filing a mass tort lawsuit against the makers of the gadolinium-containing contrast agent.