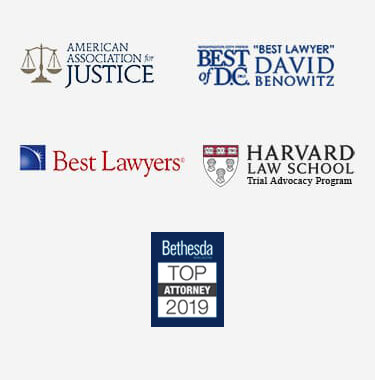 Exactech Optetrack Knee Replacement Lawyer
Knee replacement surgery is one of the most common surgeries older Americans have each year. As the baby boomer generation ages, it is estimated by the National Institutes of Health (NIH) that nearly 3.5 million knee replacement surgeries will be performed annually by the year 2030. Patients who suffer from arthritis, severe injury, or wear and tear injuries often seek relief from knee replacements.
At no fault of their surgeon, some patients are unfortunately given defective knee replacements. Instead of helping patients improve their lives, these defective knee replacements cause multiple problems that cause patients to contact an Exactech Optetrack Knee Replacement lawyer for help. An experienced attorney could file a claim against the manufacturer of the faulty knee replacement to seek compensation on your behalf.
Fast-Tracking Devices to Market
Under 21 CFR 807 Subpart E, the FDA allows medical device manufacturers to apply for the 510(k) premarket program. This program can be beneficial for patients as it brings much-needed products to the market sooner, although it usually means there is less testing done on the device. Thousands of people have received defective devices that fail that were a part of this premarket program.
The Design Flaw of the Exactech Optetrack Knee Replacement
The Exactech Optetrack Knee Replacement is one of the many products that are fast-tracked to be available for use sooner. This company has been manufacturing knee replacements for more than three decades, however, this implant was designed differently. It has a finned tibial tray which might not help with adequate adherence to surgical cement.
In the fall of 2011, the FDA issued a Class II recall for this knee replacement. The next model, made in 2013, has a better fit and produces better long-term results. Still, the patients who received the 2011 knee replacement from Exactech may need additional surgeries and face undue pain and suffering along with decreased mobility. These patients could benefit from a consult with an Exactech Optetrack Knee Replacement attorney.
Manufacturer Liability in Medical Device Cases
Exactech Optetrack Knee Replacement legal counsel could hold Exactech liable under product liability law. The design of their 2011 is flawed and causes multiple damages to the patients who received this knee replacement. Patients who have or had these knee replacements may be entitled to compensation for their medical bills, pain and suffering, lost wages, and loss of enjoyment of life as well as other damages caused by the knee replacement.
Consult with an Exactech Optetrack Knee Replacement Attorney Today
Patients undergoing knee replacement surgery are usually seeking a better quality of life, one with less pain and greater mobility. They look forward to the new lease on life that their knee replacement will give them.
However, patients who receive a flawed and defective knee replacement may suffer even more than they were prior to their surgery. They may require additional surgeries to remove and replace the knee replacement with a non-defective one. Along with additional surgery, patients will need more time away from work, and more recovery time before they can get back to enjoying their life.
An Exactech Optetrack Knee Replacement lawyer could help patients who know first-hand what is like to receive a defective knee replacement. If you are one of them or know one of them, call an attorney today to explore your legal options.