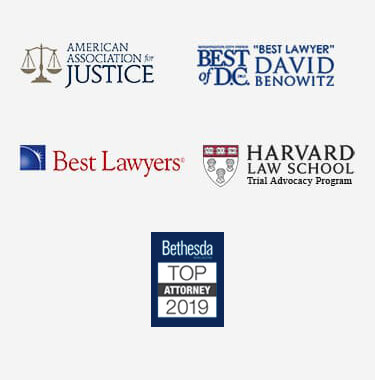 Essure Lawyer
Like many women, you elected to use Essure as a permanent and safe method of avoiding future pregnancies. You trusted that this product was tested and proven as safe for use. Before you knew it the debilitating pain and side effects appeared.
You learned that Essure implants were causing multiple problems in your body and you needed additional medical care. Thousands of other women are also facing similar issues after receiving Essure. An Essure lawyer may be able to help you recoup your monetary and other damages from getting the Essure device.
What is Essure Birth Control?
Essure is a permanent form of birth control. It works by blocking the fallopian tubes without an incision as a tubal ligation requires. This spring-like device is placed in the tubes and creates scar tissue to block the tubes, preventing sperm from traveling to an egg.
Side Effects of Essure
Between 2002 and 2015, the FDA received nearly 10,000 reports from women or their doctors about the Essure device causing serious side effects, including 11 reports of deaths. Other reports involved:
Surgeries to remove the device and repair internal organs or remove the uterus
Chronic pelvic pain
Fetal death
Ectopic pregnancies that can be life-threatening
Disappearance or migration of the Essure device
Migraines
Allergic reactions
Expulsion of the device
Women who have or have had an Essure implant and experienced any of these side effects or others should contact an Essure attorney to find out if they may be entitled to compensation.
FDA Pre-Market Approval for Essure
In November of 2002, Essure was FDA approved for use through the premarket program after a prospective, multi-center, single-arm, non-randomized, and international Phase II study of women seeking permanent contraception  While convenient for medical product manufacturers, products approved in this program may end up causing serious damages to those who use it.
Rushing a product on to the market without stringent long-term testing can have devastating or even life-threatening effects on the patients who use it. When medical companies put profits ahead of patient safety, the risks to innocent patients is high.
The End of Essure
After realizing the serious problems with Essure, the FDA placed several unique restrictions on the product in 2017. One of these restrictions was that patients and their doctors sign a waiver acknowledging the risk of serious health consequences if they use Essure.
At the end of 2018, Essure was removed from the market and is no longer available to women in the United States. Even though this birth control method is no longer available, it continues to hurt women who have already received the tubal implants. By contacting experienced Essure legal counsel, they may be able to receive the justice they deserve.
Consult with a Compassionate Essure Attorney Today
Instead of receiving a less-invasive permanent form of birth control, many patients received a device that would cause them severe pain and multiple health problems.
By not conducting appropriate and long-term studies, the makers of Essure caused these women undue pain and suffering. Women who have suffered after receiving Essure need the skilled help of an Essure lawyer to protect their legal rights and represent their interests.
Keep in mind that procrastinating about contacting a lawyer may void your legal options. Call a compassionate attorney today to get your case started.