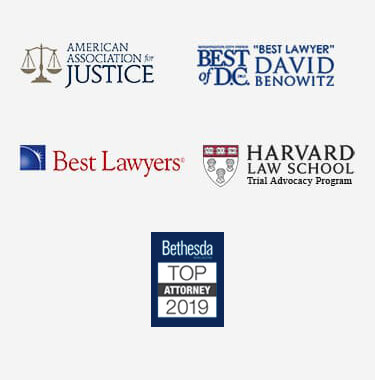 Avastin Lawyer 
Avastin was approved by the U.S. Food and Drug Administration (FDA) in 2005 for the treatment of cancer. However, when ophthalmologists learned it could be used to treat eye conditions such as macular degeneration and diabetic retinopathy, they began using it in eye injections. The FDA never approved the use of Avastin in the eye, so doctors had the drug packaged for eye injections "off-label."
Syringes containing silicone were being used to store Avastin, and when injected into the eye would leave residue in patients that was capable of causing serious side effects and even blindness. If you or a loved one has been injured after receiving Avastin injections, you should consult an Avastin lawyer. A mass torts attorney could advise you about how to protect your rights and discuss the possibility of receiving compensation for medical expenses and other effects from the use of Avastin.
Information About Avastin and How It Works
Avastin is the brand name for bivacizumab, a drug first developed to fight cancer. Avastin helps block vascular endothelial growth factor, a protein, and is intended to prevent the growth of blood vessels that feed cancerous tumors.
Doctors realized that this property could be used to not only slow the growth of cancer, but also to block the growth of abnormal blood cells in the back of the eye that can cause problems, including wet age-related macular degeneration, diabetic eye diseases, and other retina problems.
Although it was never approved by the FDA, a similar drug manufactured by the same company was approved and sold to treat the same conditions. Doctors used the unapproved version because it was less expensive. However, because it was not approved for use in the eye, eye doctors had to get compounding pharmacies to repackage the drug, taking one large dose meant for a cancer patient and dividing it into smaller does in syringes.
The practice was so common that even hospitals operated across the country by the Veterans Administration were using Avastin eye injections. However, in the scramble to repackage the drug to meet demands, pharmacies got sloppy.
The Problems with Avastin Use in the Eye
Some doses of Avastin were packaged in syringes with needles coated with silicone. This lubricant was mixed with the liquid Avastin and was injected directly into patients' eyes. This left many patients seeing permanent spots which are difficult, if not impossible, to remove.
In other cases, patients suffered from severe bacterial infections after receiving Avastin injections which became contaminated at compounding pharmacies.
The failure to properly and safely repackage Avastin may make the compounding pharmacies liable for the various harms suffered by patients, including added medical expenses, time lost from work, and pain and suffering. An experienced attorney can help project future expenses for which patients may be entitled to receive compensation.
Speak with an Avastin Attorney Today
If you or a loved one suffered complications after receiving injections of Avastin, you may be entitled to compensation for its damaging effects. It is advisable not to wait too long before having your claim evaluated because the state statute of limitations bars liability claims after a certain time period.
Complications from the use Avastin can lead to permanent blindness. So contact a knowledgeable Avastin lawyer to learn whether you should protect your rights by engaging in legal action.