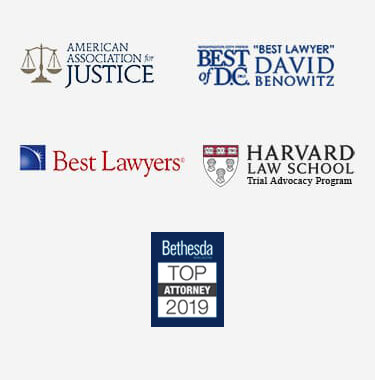 Actemra Lawyer
Patients taking Actemra to treat rheumatoid arthritis may have been mislead into believing that the medication did not significantly increase the risk of life-threatening conditions such as heart attacks, strokes, heart failure, lung disease, pancreatitis and certain other dangerous side effects.
Recent studies show that Actemra does increase the risk of patients contracting many dangerous conditions, and the manufacturer was aware of these risks and failed to notify the public.
Anyone who has suffered a serious side effect after using Actemra may be eligible for compensation and should consult an Actemra lawyer soon to learn how to protect their rights before the statute of limitations bars any chance of recovery.
Background Information on Actemra
According the American College of Rheumatology, the medication tocilizumab, sold under the brand name Actemra, was approved to treat moderate to severe rheumatoid arthritis, giant cell arteritis, and forms of juvenile idiopathic arthritis. Actemra is a biologic medication, meaning that it is a protein biotechnically engineered to affect the human immune system.
Tocilizumab (Actemra) works by blocking interleukin 6 (IL-6), a type of protein found in the body which causes inflammation. By blocking IL-6, Actemra can decrease the pain and swelling of arthritis.
Because this medication affects the immune system, it carries the potential to lower the body's ability to fight infections.  The makers of Actemra have warned patients about the risk of serious infections through their website, product warning labels, and elsewhere. However, they have failed to warn patients about the risk of heart failure, interstitial lung disease, strokes, or similar serious side effects that may occur as a result of tocilizumab.
Studies now reveal that many people have suffered serious injury or death or due to dangerous side effects that the makers of Actemra failed to warn about.
Rheumatoid Arthritis Medications
Rheumatoid arthritis is an autoimmune disease, meaning that the body's own immune system causes damage. In patients with this disease, the immune system attacks join tissue, causing damage and inflammation that usually lead to severe pain and loss of mobility.
Actemra and other medications seek to decrease this inflammation in a variety of different ways. Medications such as adalimumab (Humira), etanercept (Embrel), and infliximab (Remicade), that are also used to treat rheumatoid arthritis, warn of multiple potential side effects, including the potential for heart failure and lung conditions.
Doctors who had patients with increased risk for heart and lung problems were led to prescribe Actemra as a "safe" alternative to other medications. Yet studies now reveal that Actemra produced side effects that were similarly dangerous as those found in other leading medications.
Compensation May Be Available for Those Suffering Harm from Actemra
If you or a loved one suffered a heart attack, stroke, or other serious condition after taking Actemra, you may be entitled to compensation to cover costs such as:
Medical expenses related to the use of Actemra (past bills and anticipated future expenses)
Lost wages (past and future)
Pain and suffering
In cases of serious wrongdoing, punitive damages
An experienced attorney can assist with calculating anticipated future costs for medical bills and other consequences.
Talk to an Actemra Attorney Today
The time to file a lawsuit to recover for the failure to warn of the dangers of Actemra is limited by the state statute of limitations. So, to find out how to protect your rights and to potentially receive monetary damages to compensate for harm suffered due to the use of Actemra, contact an Actemra lawyer now for a free consultation.