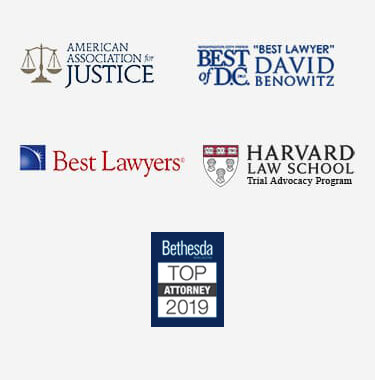 3M Earplug Lawsuit Lawyer
During most of the 2000s and the early 2010s, the St. Paul, Minnesota-based manufacturer 3M enjoyed an exclusive contract to provide standard-issue hearing protection equipment for United States military servicemembers in the form of Combat Arms earplugs. Unfortunately, the products that 3M provided were defective in numerous ways, leading to thousands of servicemembers suffering long-term damage to their hearing.
If your hearing loss stems from the ineffectual earplugs you were provided during service between 2003 and 2015, you might have grounds to file suit against 3M with help from a seasoned product liability attorney. By working with a dedicated 3M earplug lawsuit lawyer, you could substantially improve your chances of achieving a positive case resolution and maximizing the compensation available to you.
Possible Grounds for a Product Liability Claim
Combat Arms earplugs were originally designed by a company called Aearo Technologies, which 3M purchased in 2008. Both before and after this acquisition, though, the earplugs did not perform anywhere near as well as they needed to in high-volume combat and non-combat areas. The first design was too long for the earplugs to fit comfortably under soldiers' helmets while also being too small for easy transport within carrying cases provided by the Army, and once 3M shortened the earplugs to account for the former issue, the earplugs no longer fit snugly into the ear canals of most users, making them functionally useless.
To make matters worse, 3M knew well before the military did that the earplugs they provided to servicemembers—at a profit of $6.78 per pair in terms of sale price less manufacturing costs—did not serve their intended purpose at all. Between the earplugs' design flaws and the fact that their manufacturer was aware of those flaws in advance, there is substantial room for civil litigation against 3M for their failure to protect servicemembers.
Depending on how severe a particular plaintiff's hearing loss or tinnitus is due to their defective ear protection, it may be possible to recover for various economic and non-economic consequences of this kind of damage, including medical expenses, lost work income, lost enjoyment of life, and physical and emotional pain. A qualified 3M earplug litigation attorney could go into more detail during a private consultation about what might be possible in a specific case.
Current Status of 3M Earplug Litigation
So far, five 3M earplug lawsuits have progressed all the way to a final court verdict, with four of those verdicts going in favor of the injured plaintiffs and a fifth going the way of the defendant. As of July 2021, individuals injured as a result of defective Combat Arms earplugs have been awarded a total of $8.8 million in compensatory damages and $6.3 million in punitive damages, although one successful plaintiff had their award slightly reduced based on contributory fault.
Overall, these results bode extremely well for future litigants, especially if 3M continues to contest individual claims rather than accepting liability through mass tort litigation. A skilled lawyer could clarify for an individual prospective plaintiff what compensation they could potentially receive through a successful 3M earplug lawsuit.
Discuss Legal Options with a 3M Earplug Lawsuit Attorney
3M failed the men and women in uniform who honorably served the United States, and now they should bear financial liability for the harm they caused as a result. However, going up against a massive manufacturer like 3M by yourself could give you slim chances of success, even if you have a strong case for seeking civil compensation.
Retaining a dedicated 3M earplug lawsuit lawyer could give you the leg up you might need to get the restitution you deserve. Call today to learn more.