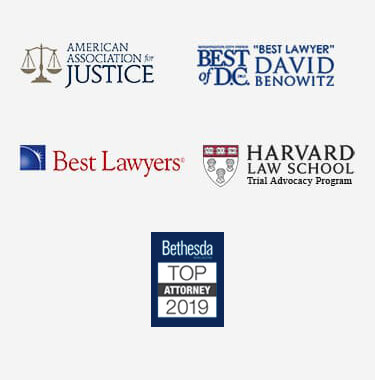 Actos Recalls
While there is currently no Actos recall in effect, Pioglitazone (marketed as Actos in the US) has been under close scrutiny for many years by the Food and Drug Administration (FDA) and the target of a bevy of lawsuits here in the US. The FDA issued an initial "drug safety communication," commonly known as a "warning," in June 2011 and has released several updates since then. This announcement noted the increased bladder cancer risk in patients who used the drug for a prolonged period of time (over a year) to be significantly high.
There have also been elevated levels of pancreatic cancer and liver cancer reported by patients who took Actos. The agency advised doctors to avoid prescribing this drug to patients as part of a treatment regimen for active bladder cancer, or to patients with a direct (or family) history of the disease.
The FDA was careful to observe that while the data currently in its possession did not conclusively point to a "smoking gun" that definitively proved Actos can cause bladder cancer, such occurrences of the disease in patients with high/prolonged dosage should be cause for close scrutiny within the medical community. The agency continues to issue advisories and suggested language about Actos' link to bladder cancer to the "Warnings and Precautions" section of the Actos label.
International Actos Recalls
This FDA attention is the result of ongoing studies that were released by the Agence Française de Sécurité Sanitaire des Produits de Santé, or AFSSAPS  (the French equivalent to our FDA), in 2011 that resulted in the suspension of Actos in that country. The French study was conducted on roughly 1.5 million patients between 2006 and 2009.The German government also suspended its use not long after the French, and recommended that doctors prescribe alternative treatments for their patients who have been taking the drug to treat their type 2 diabetes. It also strongly suggested that doctors carefully monitor patients who have been taking Actos for extended periods of time.
In 2012, a compiled analysis of ten Actos studies involved more than 2.6 million cumulative patients. The general conclusion was that approximately 22 percent of these patients had a heightened risk of bladder cancer. This was over and above the fact that Type 2 diabetes patients already have a 40 percent risk of bladder cancer. This is why the FDA encourages further clinical analysis of this correlation.
The agency is also monitoring the results of an ongoing study by the drug's Japanese manufacturer, pharmaceutical company Takeda, which began over 10 years ago. The agency says it will review its stance on the drug as more data becomes available.
Our bodies' unique organic chemistry affects how drugs interact within the human form and due to the complexity of that interaction, no drug manufacturer can anticipate every complication that may arise. Because of this, FDA approval of new drugs and medical products can take many years and be quite tedious. Research "trials" must be conducted, diligently documented, and reported before FDA approval can be granted.
Hiring an Experienced Actos Lawyer
When hundreds or thousands of users experience similar serious side effects from the same type of medicine, it is possible the manufacturer failed to adequately research the issues and all of the potential side effects ahead of time.
Contrary to what drug defendants might claim, these injury cases are not so much about creating the legal technicalities to which the manufacturer may be held accountable; plaintiffs in a drug injury lawsuit must still show sufficient evidence that the drug manufacturer was negligent because they knew, or should have known, of the side effects that would be caused by their drug before bringing it to the medical marketplace.
The fact that the original manufacturer of Actos, Takeda Pharmaceuticals, has spent untold millions of dollars on researching Actos in the face of so many recalls and health warnings – with still uncertain conclusions – should be cause for concern in patients who take this drug to counter the symptoms of their type 2 diabetes.
Actos patients and their loved ones have already been awarded sizable damage claims against Actos' manufacturer Actos and its American distributor, Eli Lilly. If you suffer from the dangerous, and possibly fatal, symptoms of Actos-induced diseases and defects, an experienced dangerous drug injury lawyer at our firm can help you to determine if you have a viable claim for compensation and determine your best course of action. Call our DC office today to let us put you in touch with an attorney who may be able to assist you.